Wrap your laughing gear around this
Our pizza competition winner
After the news from our team event last Binder (and all the big talk from certain team members about rigged judging etc), it seemed only fair that we share the secret behind the pizza that won the 'best tasting' category.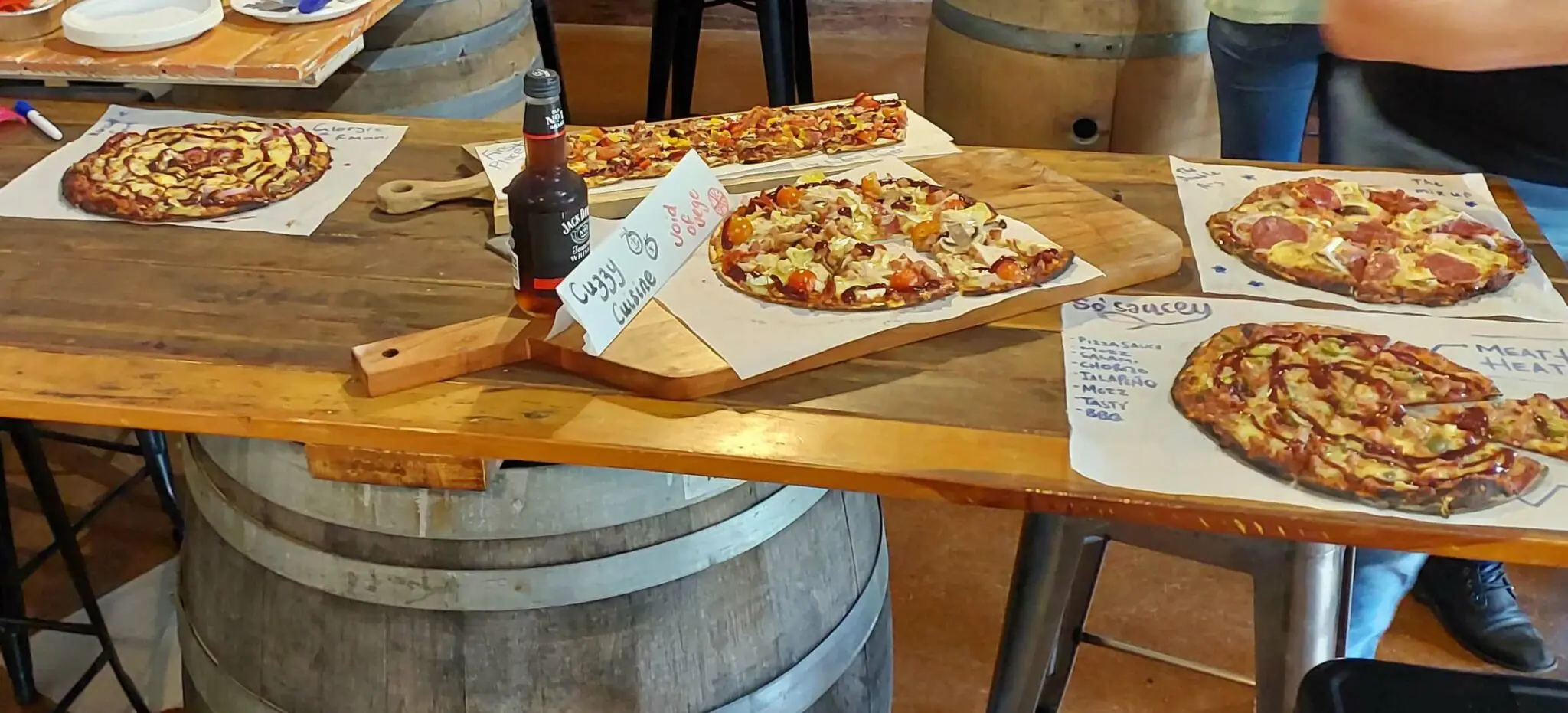 At our recent team day at the Heights Experience the competitive nature of our team appeared once more as the teams battled it out across the benchtops chasing the supreme pizzamaker accolade. 'The Double As' claimed victory with their 'The Mix Up' pizza.
For team members Alan and Abby, the hard-fought win came down to, in Abby's words, "having three kinds of cheese. It's all about keeping it classic, simple, and having lots and lots of cheese."
"The pizza was classic tomato paste sauce, cheese (tasty, mozzarella and camembert), salami and a little bit of onion and mushroom to make it a bit healthier," says Abby.
Alan, who will readily admit to having an unadventurous palate, had a simple strategy on the day: "Just get out of the way and let Abby do her thing."
"I was asking Alan the whole time what he thought of the pizza," says Abby. "It wasn't until after that he told me he doesn't like half the things we put on it!"
He clearly knew when to delegate as "a win's a win".For those interested in replicating the winning taste, here's the process behind the perfect team day pizza:
First:
Get your pizza base (perhaps try making this one), and your classic pizza sauce (go with a store-brought one, or maybe a classic craft-your-own)
Then:
A base layer of cheese
Onions and mushroom (as much or as little as you like)
A second layer of a different cheese
A final layer of salami and camembert on the top
Cook until the cheese has perfectly melted and enjoy.