From wineries and breweries to distribution centres and feed mills, New Zealand's companies have made the leap from pallet hand-wrapping to semi-automation in recent years thanks to the clever systems and built-tough engineering at the heart of the Spinny pallet stretch wrapping machinery range.
Made in Italy and available exclusively in New Zealand from Universal Packaging, the Spinny stretch wrapper range is backed by a three-year warranty and a dedication to training, maintenance and service support that's second to none. This equipment delivers increased precision, maximum efficiency and ongoing cost-effectiveness to the packaging operation. With each spin of the turntable, the Spinny pallet wrapping machinery protects goods, frees up time and cuts down on costs. Bulky or awkward pallets are bound with just the right amount of wrap, the machine applying exactly the right amount of film at the right tension. There's less damage to film rolls and far less plastic waste on every pallet wrapped. Labour costs are reduced and throughput is increased significantly with semi-automation too. Then there are the health and safety gains – the reduction in bending, twisting and pulling helping to prevent over-use and strain injuries.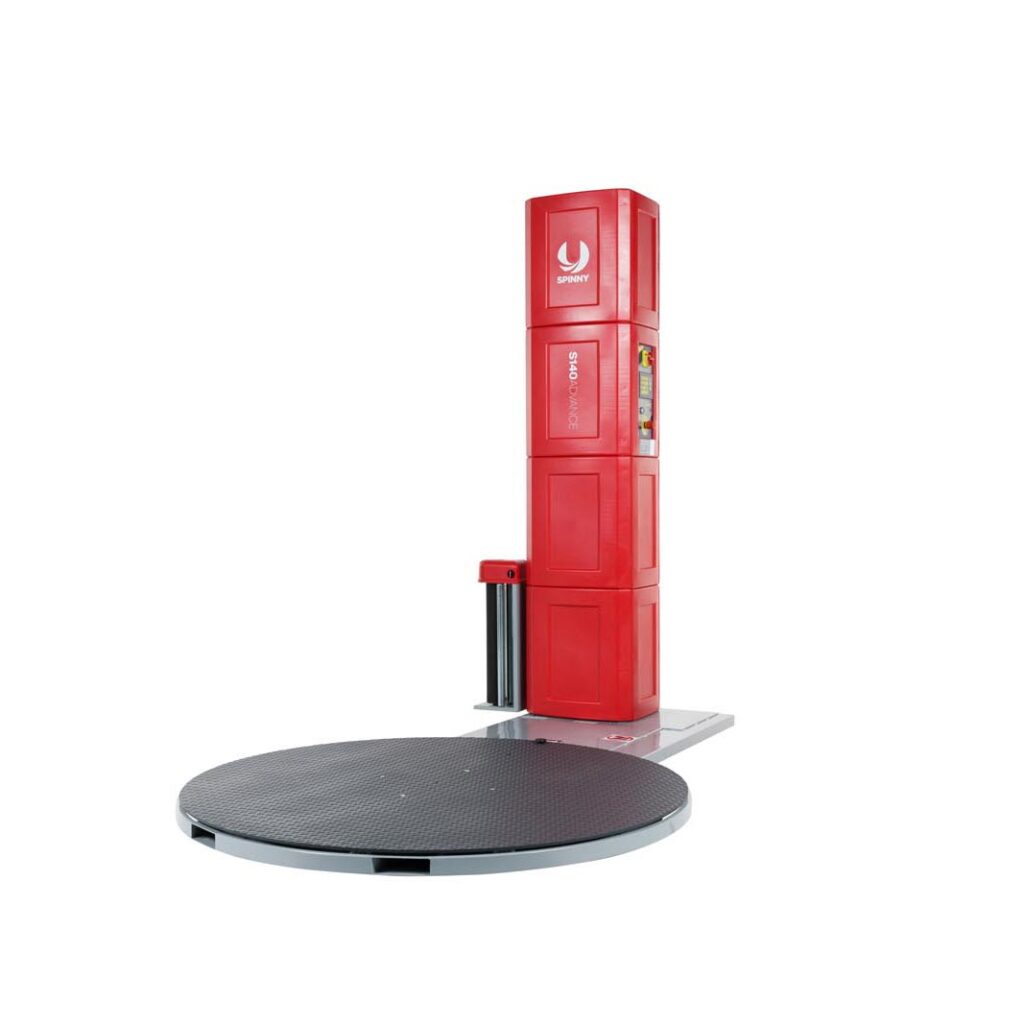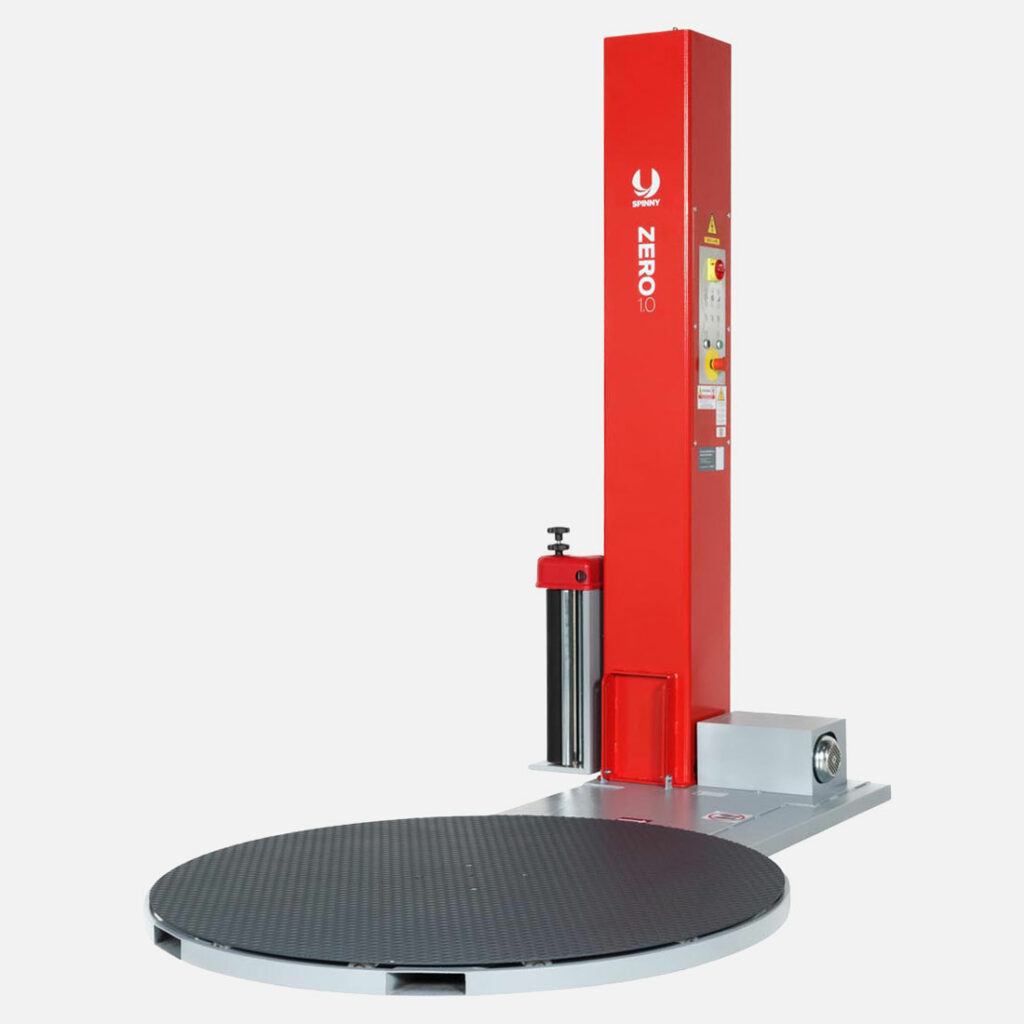 Zero Semi Automated Stretch Wrapper
To reduce labour and save costs this introductory Spinny pallet wrapper model is ideal, ensuring Kiwi businesses can replace hand-wrapping with a safe, cost-effective, and unerringly efficient end-of-line packaging system. Looking to step up your stretch wrap capability? There are Zero reasons not to check this out.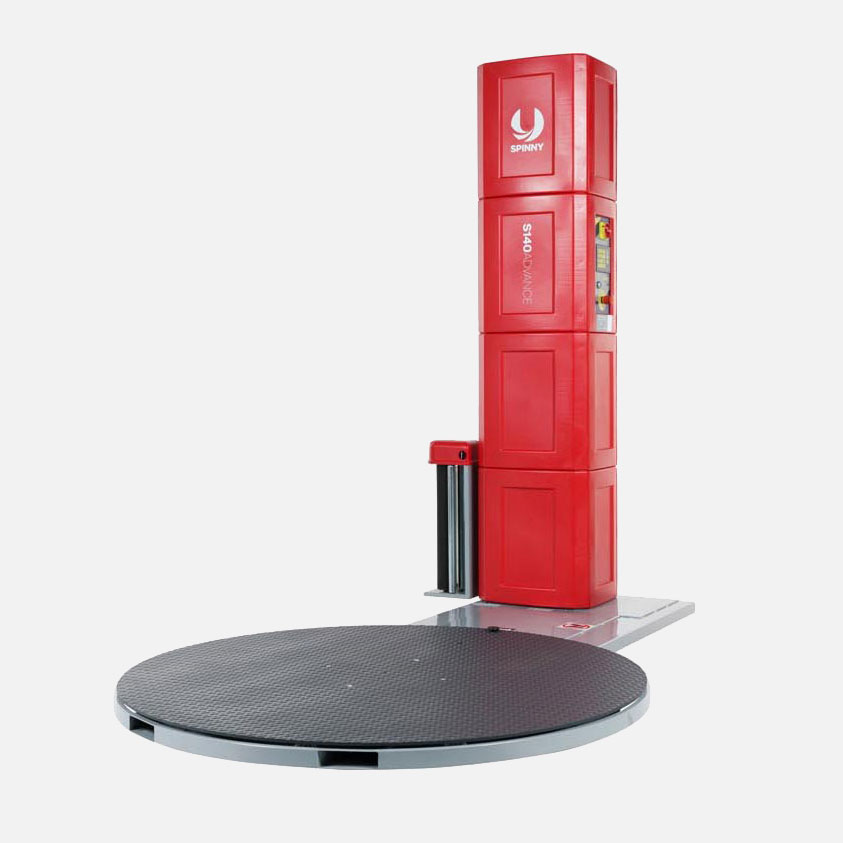 S140 Semi Automated Stretch Wrapper
The S140 Advance semi-automatic stretch wrapper is NZ's popular choice in pallet wrapping machines for good reason. Trusted by companies such as Coca-Cola, Freshmax and Champion Flour, it provides the means to significantly boost pallet wrapping throughput and productivity without a stretching the budget.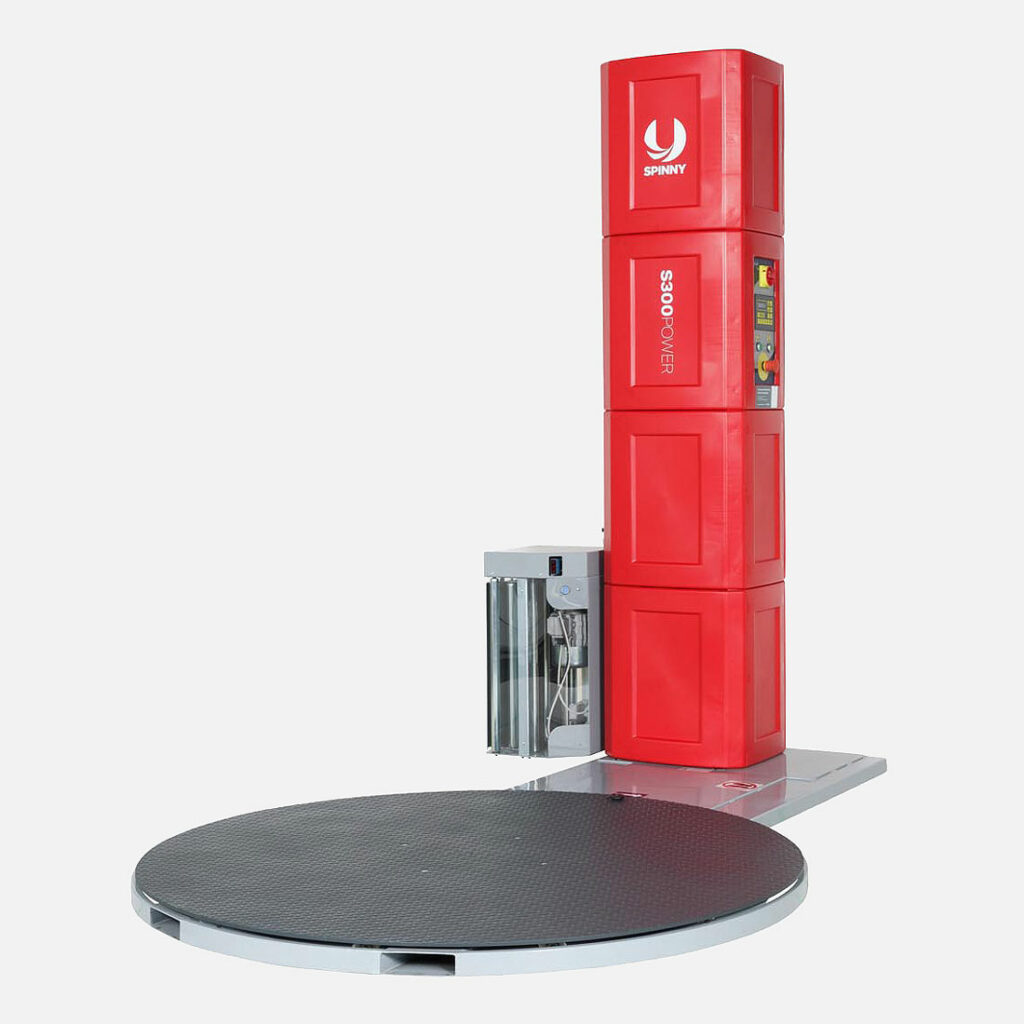 S300 Semi Automated Stretch Wrapper
For pallet packaging with a little more muscle, the power carriage of the Spinny S300 can pre-stretch wrap by up to 300%, delivering perfect packing with a lot less plastic. For larger-scale distribution centres that already do a lot of wrapping this capability can save between 40% – 50% in film costs.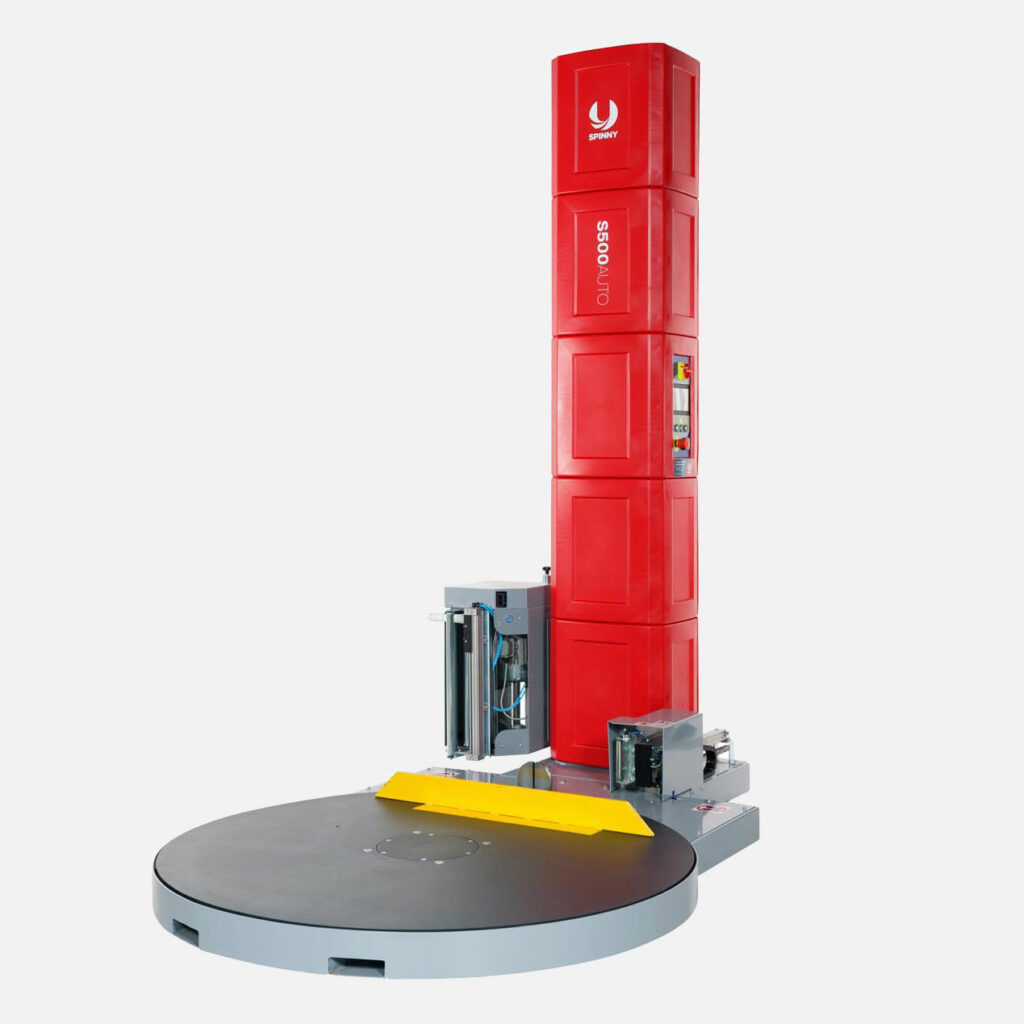 S500 Fully Automated Stretch Wrapper
With no need for an operator to leave the forklift to start and finish the wrap cycle, the automation of the Spinny S500 provides exceptional ease of use, reduction in stretch film, and speed of throughput. That means that large-volume centres can quickly offset the initial investment thanks to savings in labour and film costs.