Orgapack strapping tools have become increasingly popular in New Zealand warehouses thanks to the ease of use, consistency of tension, and peace of mind protection these innovative hand-held tools deliver.
Orgapack strapping equipment is well respected internationally for a few very good reasons. 
First there is the well-balanced ergonomic design the company delivers. With careful research, testing and development each machine is optimised for user comfort, ensuring day after day of stress-free operation.
Then there's the functionality. Each strapping unit packs a lot of features in. Users have strap alignment measurements, favourite strapping mode, real time indication of applied tension force and variable tension speed control – all within reach and at the touch of a finger.
Finally, there is the built-tough construction of this renowned brand. The Orgapack reputation has been built on years of reliable performance. When you need a strapping tool that will stand by you through thick and thin, Orgapack will step up and strap down.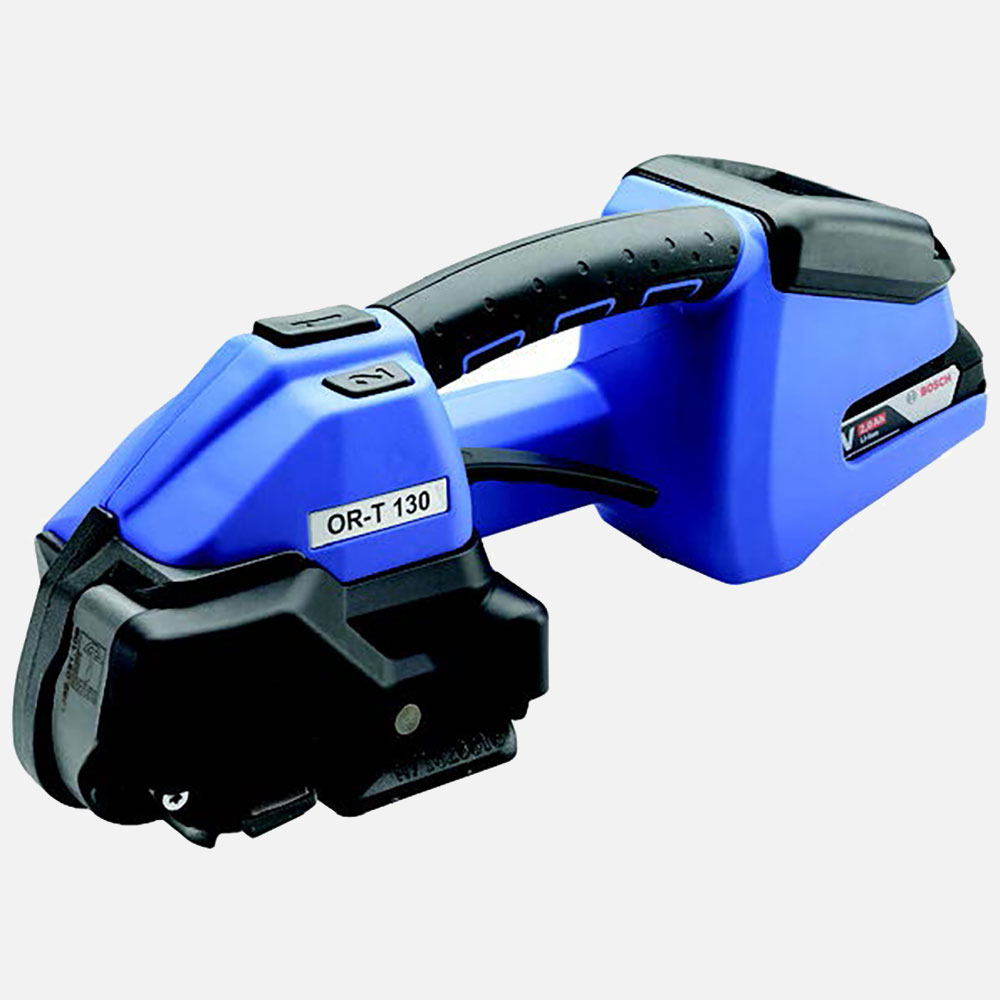 Hand-Held Strapping Equipment
– Lightweight
Fast, easy and effortless, the OR-T130 provides light  binding capability for functional pallet strapping. Light on weight but heavy on capability, this is a great entry-level pallet strapper.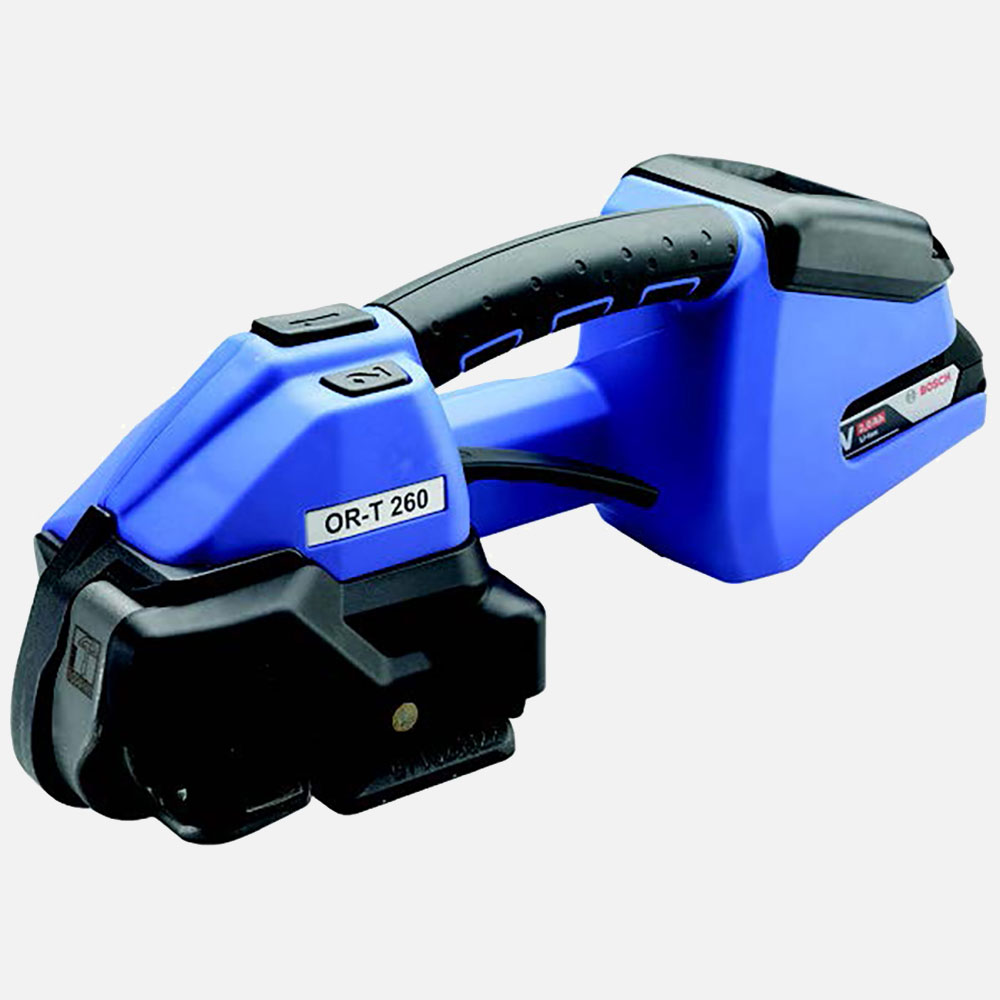 Hand-Held Strapping Equipment
– Regular
With its proven performance and ideal hand-held balance, the durable design and practical functionality of the OR-T260 makes it a popular strapping tool around the world.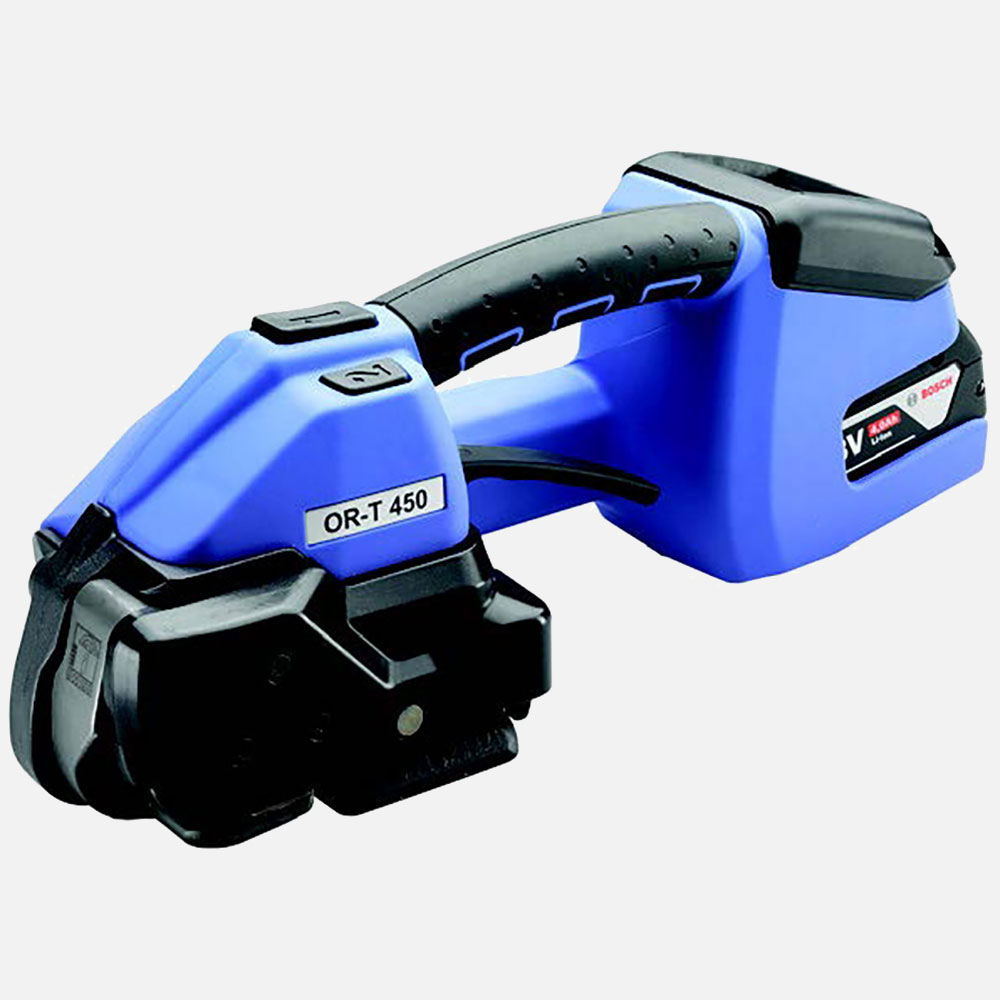 Hand-Held Strapping Equipment
– Heavy Duty
Delivering an incredible 400-4500N of tension force the OR-T 450 is at the top of game for hand-held, in-control strapping. For heavy-duty strapping power, this is the best choice.
| | | | |
| --- | --- | --- | --- |
|   | OR-T 130 Light | OR-T 260 Universal  | OR-T 450 Heavy |
| Strap type | PET + PP | PET + PP | PET + PP |
| Strap Width | 9 - 13 mm  | 13 - 16 mm  | 16 - 19 mm |
| Strap Thickness | PET: 0.4 - 0.8 mm; PP: 0.5 - 0.8 mm  | 0.5 - 1.0 mm  | 0.8 - 1.3 mm |
| Weight | 3.6 kg  | 3.8 kg  | 4.3 kg |
| Tension Force | 150 - 1200 N  | 400 - 2500 N    | 400 - 4500 N  |
| Variable Tension Speed | 0 - 290 mm/s  | 0 - 220 mm/s  | 0 - 120 mm/s    |
| Cycles / Charge | up to 800  | up to 800  | up to 800  |
| Battery | Bosch Li-Ion 18V, 2.0Ah  | Bosch Li-Ion 18V, 2.0Ah   | Bosch Li-Ion 18V, 4.0Ah  |
| Charging Time Battery  | 15 - 30 min  | 15 - 30 min  | 25 - 35 min    |
| Motor Technology | Single motor technology, brushless  | Single motor technology, brushless  | Single motor technology, brushless  |
| Dimension (L x W x H) | 370 x 141 x 135 mm | 370 x 141 x 135 mm  | 370 x 143 x 135 mm  |