It's a popular choice for New Zealand's stretch wrap for good reason – this quality, ultra-clear, hybrid cast film offering superior elasticity, higher puncture resistance and excellent stretch memory.
With these benefits you can easily identify and scan wrapped products, maximise the value per wrap and ensure stable and secure pallets long after wrapping has been completed. For peace and quiet when wrapping, and peace of mind as your goods are stored and transported, the choice is clear.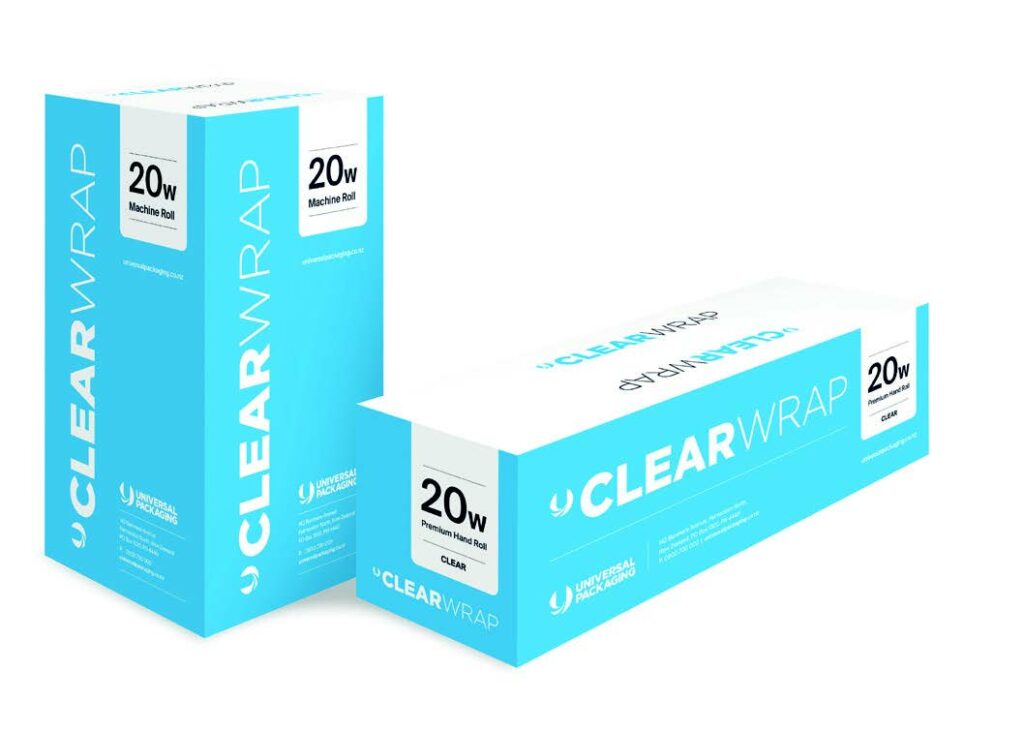 Elasticity. Outstanding stretch guarantees up to 300% yield per roll. Maximise your value per wrap while keeping the cost per pallet down.
Cling. Specially formulated one sided cling means wrap clings to itself but not the neighbouring pallets.
Memory. Excellent elastic memory; means guaranteed pallet integrity, keeps loads stable and secure during transport and long after film is applied.
Clarity. Crystal clear film ensures top quality presentation, ease of product identification and barcode scanning.
Low Noise. Super quiet unwind allows application near offices and telephones.
Quality Assured. Manufactured for the New Zealand market under ISO 900 1:200 certificate and is FDA approved.
Sustainability. ClearWrap is 100% recyclable. It is classified as Code 4 LLDPE plastic which is fully recyclable within the NZ Waste & Recycling system.
Code
Description
Rolls
Per Carton
Rolls
Per Pallet
20006
ClearWrap20 Hand Stretch Wrap
500mm x 350m x 20um
6
180
20002
ClearWrap23 Hand Stretch Wrap
500mm x 400m x 23um
4
160
20049
ClearWrap15 Machine Stretch Wrap
500mm x 2700m x 15um
1
40
20051
ClearWrap18 Machine Stretch Wrap
500mm x 2250m x 18um
1
40
20052
ClearWrap20 Machine Stretch Wrap
500mm x 2025m x 20um
1
40
20054
ClearWrap23 Machine Stretch Wrap
500mm x 1750m x 23um
1
40
20059
ClearWrap30 Machine Stretch Wrap
500mm x 1350m x 30um
1
40
20072
ClearWrap20W Machine Stretch Wrap
600mm x 2025m x 20um
1
40
20074
ClearWrap23W Machine Stretch Wrap
600mm x 1750m x 23um
1
40
20078
ClearWrap30W Machine Stretch Wrap
600mm x 1350m x 30um
1
40