Made from 30% recycled material, and with 55 layers of stretch and strength, NanoEcho quite simply delivers more pallet protection while using less plastic stretch wrap.
Following in the footsteps of the revolutionary NanoWrap, it's time for another resounding change for sustainable pallet wrap in New Zealand. NanoEcho's 55-layer stretch film is the result of years spent in diligent research and considerable technological investment.
Made from 30% recycled material, it ensures companies can reduce their reliance on traditional plastic sources. For businesses looking to increase sustainability capability without compromising pallet integrity and shipping peace of mind, this is the perfect choice.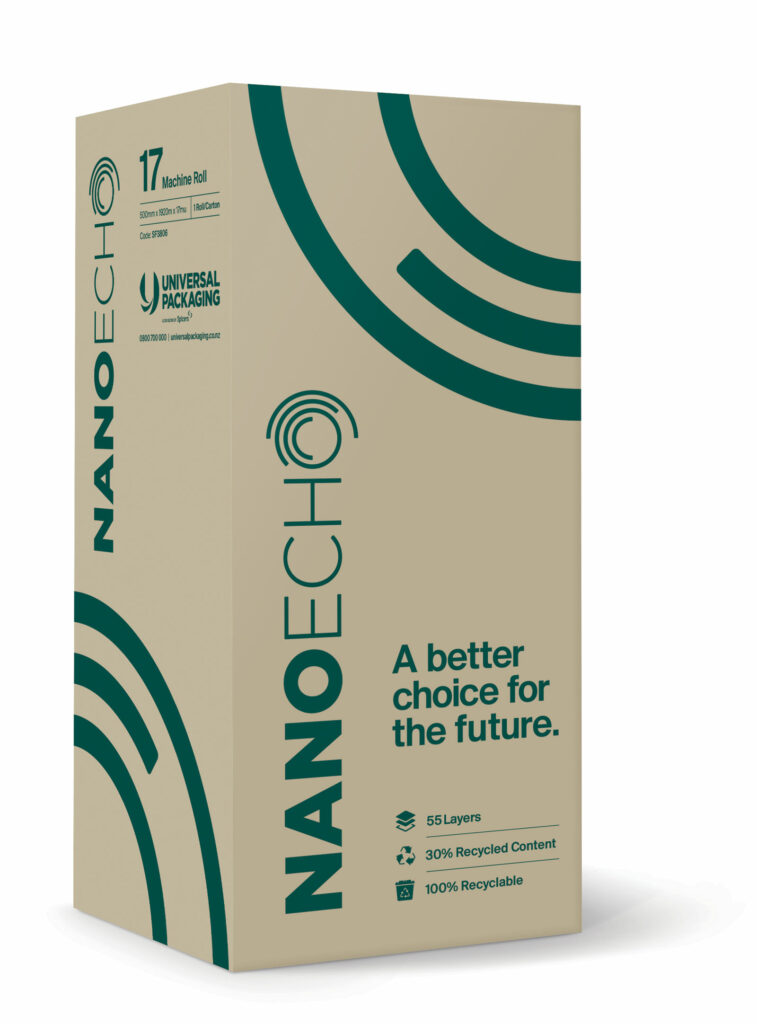 Carbon reduction. Choosing NanoEcho makes a huge difference to the overall waste stream both in pre-use and post-use of the advanced film. This allows NZ companies to reduce their carbon emissions to meet and surpass sustainability goals in packaging use.
Advanced construction. The innovative manufacturing technique joins multiple layers into an ultra-thin polymer. This process delivers 55 nano-layers of strength and provides greater stretch and pallet containment force while using less plastic and keeping weight to a minimum.
Load protection. With a comparable film weight to NanoWrap, and similar stretch and containment properties, NanoEcho provides consistently superior performance and puncture resistance when compared to traditional stretch film.
ISCC Plus certified. The International Sustainability and Carbon Certification (ISCC) provides an independent standard for measuring and quantifying the true sustainable credentials of materials in the packaging industry. The ISCC Plus certification marks that NanoEcho pallet film has undergone a rigorous auditing process to ensure consistent traceability of raw materials used in production.
Code
Description
Rolls
Per Carton
Rolls
Per Pallet
20487

NanoEcho Machine Stretch Wrap

500mm x 1920m x 17um

1
50