Introducing NanoLite, a revolutionary stretch wrap for cost-effective, wrap-efficient packaging.
Our superior NanoLite film is up to 50% thinner than other products on the market. This thin gauge significantly reduces the volume of film needed to securely wrap pallets, reducing plastic usage considerably. It's a highly effective and sustainable hand wrapping solution for the planet – and the most sensible choice for your business.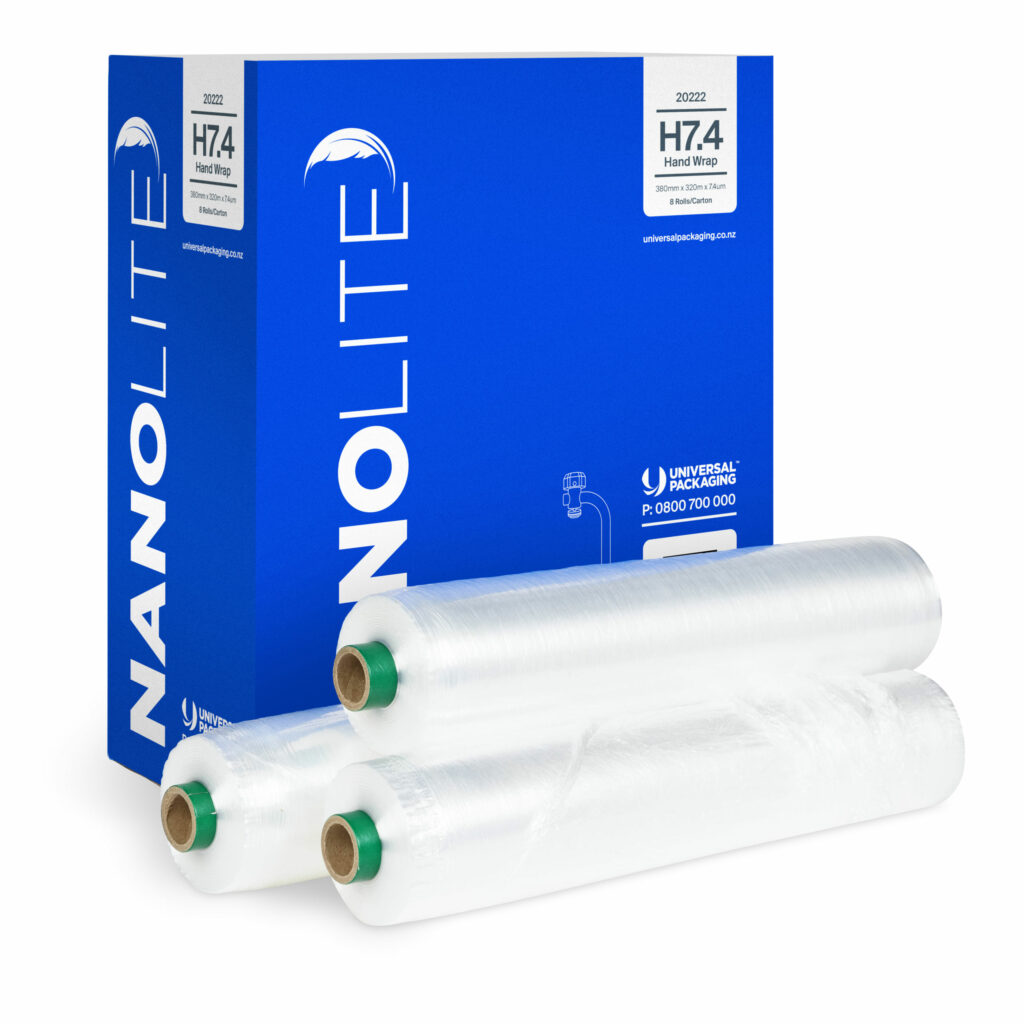 The BOLT dispenser and NanoLite wrap go hand-in-hand - making pallet wrapping safer, stronger and greener.
With the BOLT hand dispenser there's no more awkward bending, walking backwards, tricky stretching, knuckle grazing or friction burns. With the feather-light but sturdy design comes simplicity in use. It's safe. It's easy. And it's seriously fast.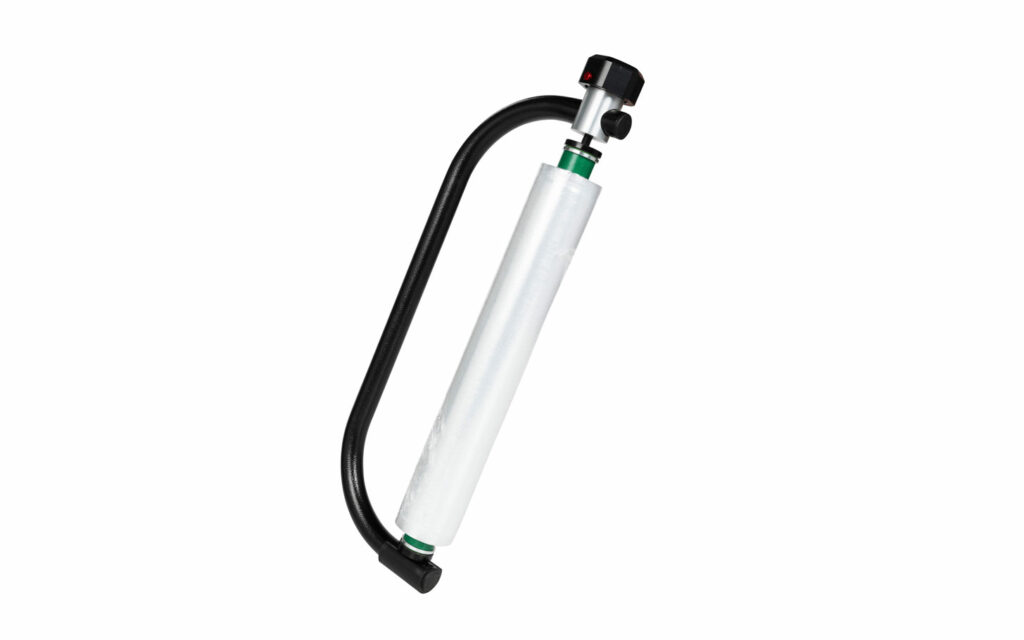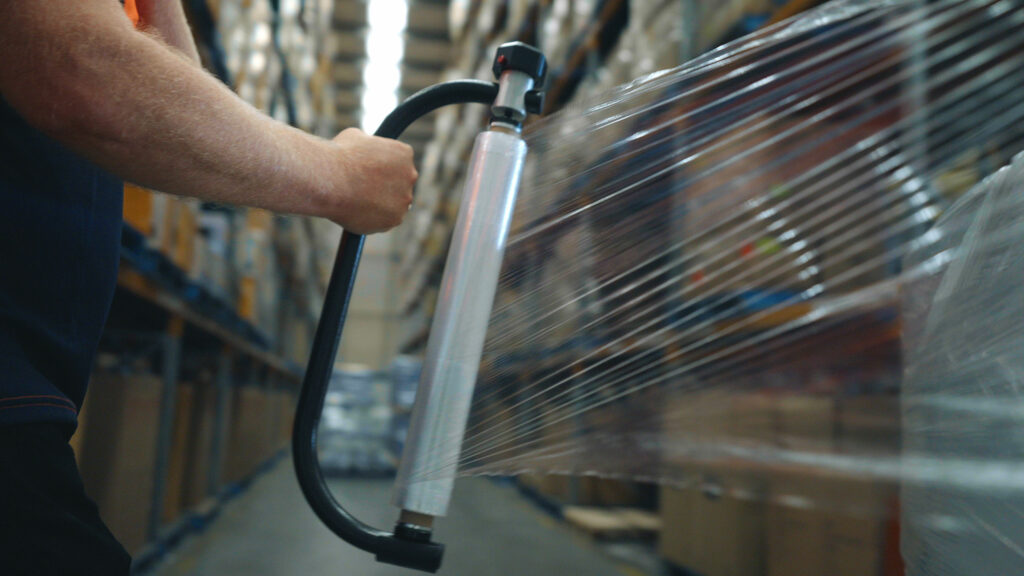 Superior containment. Tough 33 nano-layer technology, delivering robust film with superior containment force.
Phenomenal precision. Pre-stretched to provide exact application tension, resulting in optimum load holding force.
Reinforced resistance. Reinforced folded edge for additional load containment, eliminating tearing from the edge.
Reduced footprint. Lightweight cardboard core, reducing waste and environmental impact. LLDPE recycle code 4, ensuring film
is fully recyclable.
Reliable tension. A clever torque limiter ensures consistent tension without placing unnecessary pressure on the film core.
Smart design. Additional tension adjustment and an ergonomic curved handle makes ongoing operation incredibly easy.
Superior grip. The optional foam handle grip enhances comfort so operators can avoid callouses.
Built-tough performance. A strong, lightweight drop-resistant frame and tensioning knob means it will take the knocks and keep on wrapping.
Fast reloading ease. The unique quick-release feature is designed for easy roll replacement to reduce unnecessary downtime.
Designed for use with the BOLT dispenser
Code
Description

Rolls
Per Carton

Rolls
Per Pallet
20221
NanoLite Hand Wrap
380 x 480 x 5um
8
288
20222
NanoLite Hand Wrap
380 x 323 x 7.4um
8
288
Designed with two-inch cores for hand use
Code
Description
Rolls
Per Carton
Rolls
Per Pallet
20455
NanoLite Hand Wrap
430mm x 600m x 5.5um
6
312
20457
NanoLite Hand Wrap
430mm x 450m x 7.4um
6
312
20459
NanoLite Hand Wrap
430mm x 400m x 9um
6
312
| Code | Description |
| --- | --- |
| 20220 | BOLT Hand Wrap Dispenser |