Sometimes when shipping goods around New Zealand securely you need to keep everything under wraps until just the right time.
With SecuraWrap pallet film you can conceal the contents of your shipping cargo quickly and easily – the bright and bold wrapping effectively covering up what's inside and deterring theft during shipment. With this key strength the wrap is ideal for both protecting valuable products and quickly identifying any goods that are urgent, need to be used first or are perishable.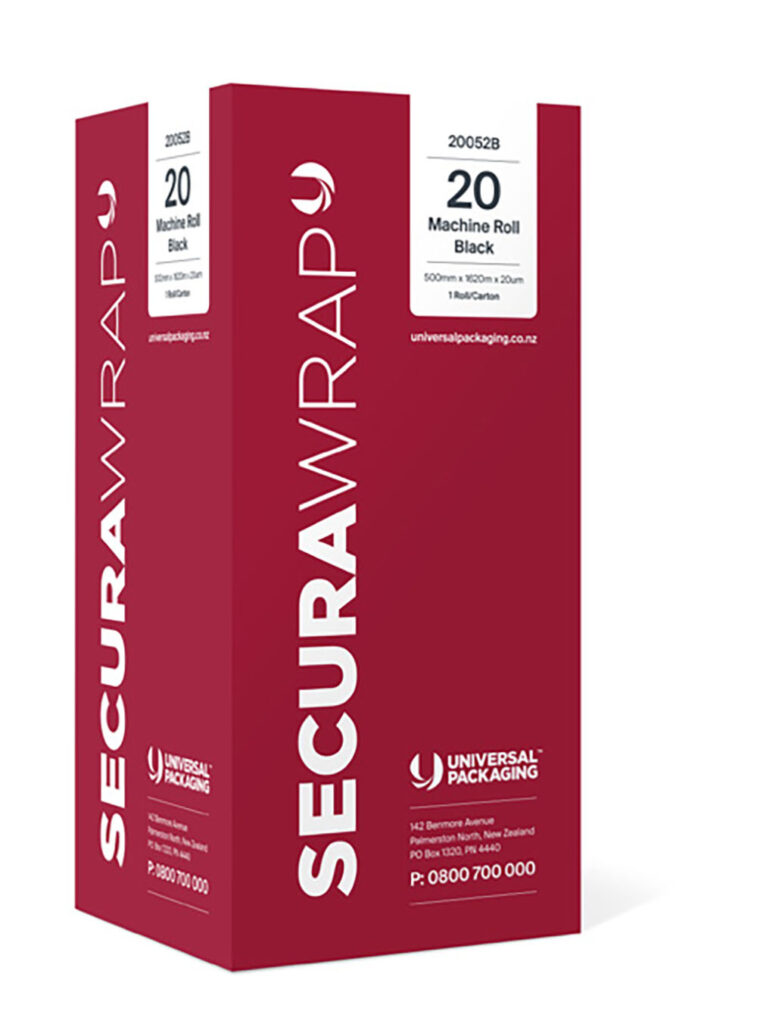 Black Generally used for concealing pallet loads of tobacco and alcohol.
Red Indicates product not fit for human consumption.
Blue & Yellow Used for urgent freight identification and for identifying perishable stock which needs to be used first.
Sustainability SecuraWrap is 100% recyclable. It is classified as Code 4 LLDPE plastic which is fully recyclable within the NZ Waste & Recycling system.
Code
Description

Rolls
Per Carton

20203
SecuraWrap Hand Stretch Wrap 
500mm x 400m x 23um, Black
4
20255
SecuraWrap Hand Stretch Wrap
500mm x 400m x 23um, Red
4
20262
SecuraWrap Hand Stretch Wrap
500mm x 400m x 23um, Blue
4
20266
SecuraWrap Hand Stretch Wrap
500mm x 350m x 20um, Yellow
4
20253
SecuraWrap Machine Stretch Wrap
500mm x 1305m x 25um, Black
1