Our SmartWrap WideWeb stretch packaging will have your pallets looking their best no matter the size and shape of each load.
New Zealand companies use this stretch film for a number of different reasons, with cost, convenience and security key incentives. The speed of application is a huge asset to the busy distribution centre, as twice the size means half the time spent wrapping. This makes for quick throughput of pallets and ongoing peace of mind that even the biggest and most unwieldy of loads are wrapped tight – and wrapped right.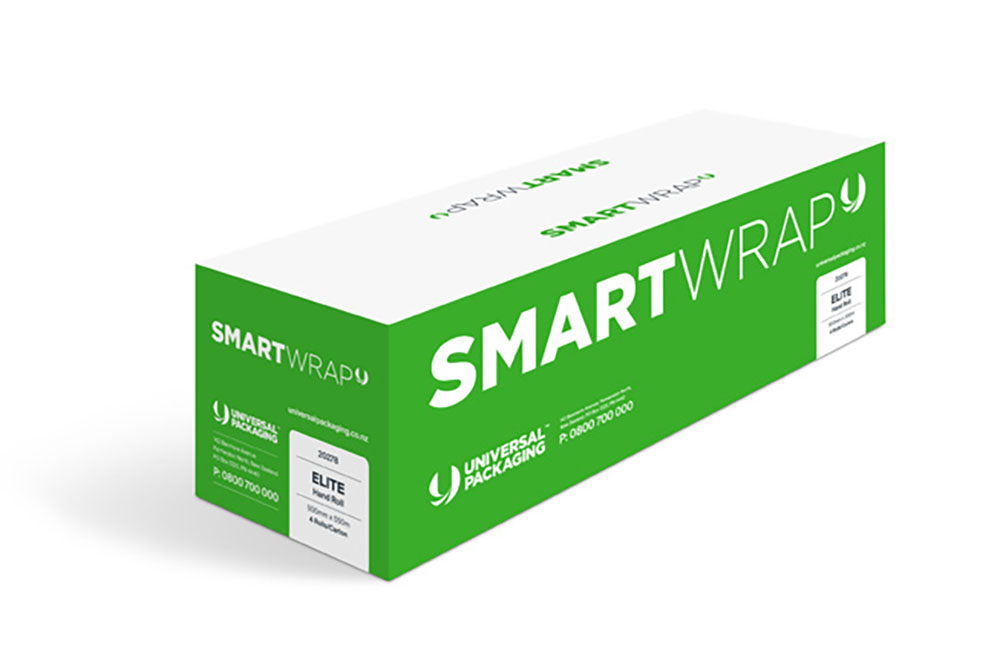 Speed. Wrap pallets with less equipment revolutions and less time needed, ensuring you can send goods out the door quickly and efficiently.
Size. The large size and tough construction makes this product ideal for wrapping large objects that require tall pallet loads.
Cost Savings. SmartWrap Wideweb is also helpful for wrapping regular sized pallet loads to save on film and energy costs.
Sustainability. SmartWrap is 100% recyclable. It is classified as Code 4 LLDPE plastic which is fully recyclable within the NZ Waste & Recycling system.
| Code | Description | Rolls Per Pallet |
| --- | --- | --- |
| 20290 | SmartWrap WideWeb Machine Stretch Wrap 120Kg Roll 1400mm x 7750m x 12um | 3 |