This is the ultimate all-weather stretch film for pallets – a specifically formulated hybrid cast stretch wrap designed for use when shipping or storage means goods will be exposed to the elements.
WeatherShield delivers all the performance standards of standard stretch film along with the all-important weather-proofing benefits, including an extra high inside cling to guard against water ingress and superior UV stabilisation. For durable and secure pallet protection you'll be packing with confidence – and singing in the rain.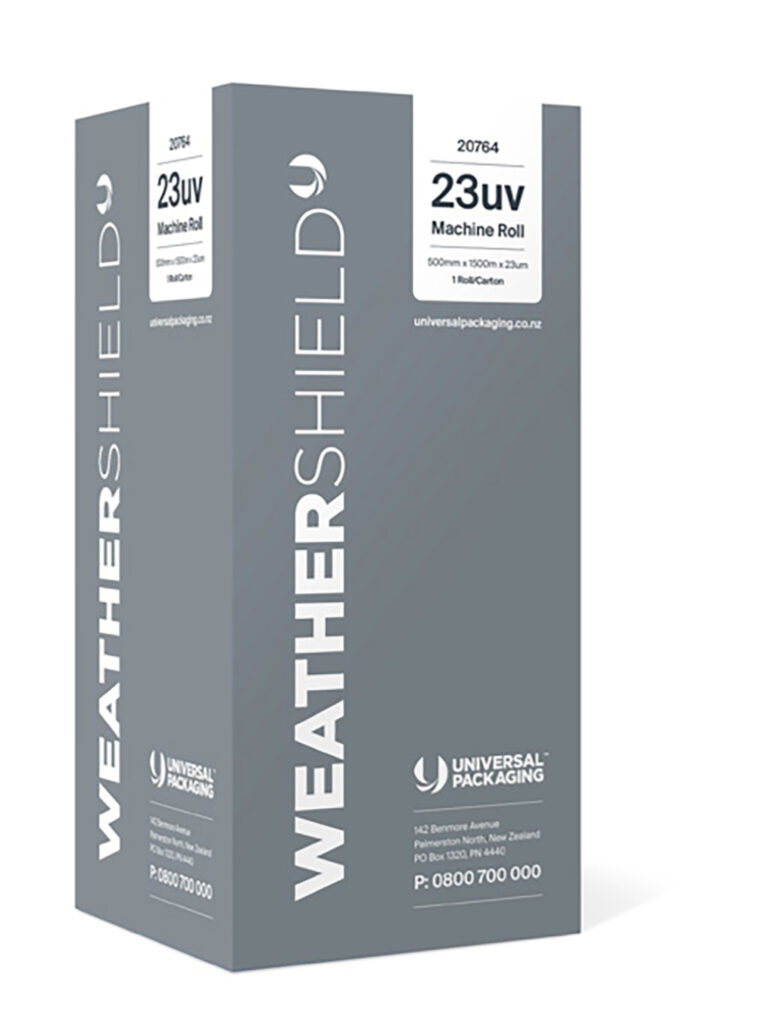 Waterproof. Extra high inside cling eliminates water ingress and stops wrap unwind. Inside cling means it clings to itself but not the neighbouring pallets.
UV Stabilisation. With a high UV content, this film will withstand outdoor conditions for up to 18 months. Protect your products from harmful rays.
Sustainability. Weathershield is 100% recyclable. It is classified as Code 4 LLDPE plastic which is fully recyclable within the NZ Waste & Recycling system.
Code
Description
Rolls
Per Carton
Rolls
Per Pallet
20764
WeatherShield23 Machine Stretch Wrap UV
500mm x 1500m x 23um
1
40