XTWrap's heavy-duty reinforced borders and incredible stretch capability delivers big savings when hand wrapping.
Walk-forward application and a lightweight, aerated roll increases comfort. The banded edge of the puncture-resistant film increases the holding force and reduces damage. The reduction in plastic minimises waste and operating costs, saving up to 50% compared to conventional 20–23 micron film.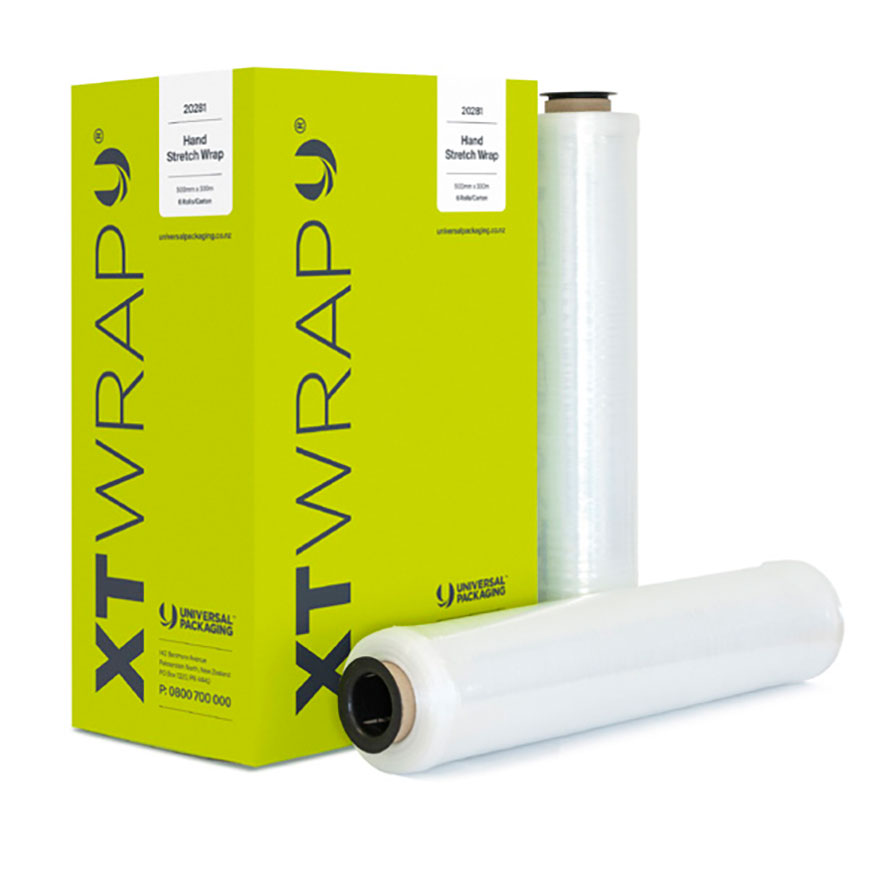 More comfort. When hand-wrapping pallets many people tend to walk backwards. In the short-term there's a risk of trips and falls. In the long-term it causes repetitive strain on the back. XTWrap is designed for walk-forward application, and the lightweight, aerated roll minimises strain and effort.
Less breakage. The reinforced edges prevent tears while the puncture resistant composition of the film keeps any small rips in their place. The tougher borders also eliminate edge catch – a primary cause of tearing.
Less waste. XTWrap is simply stronger than other wraps. Which means less is needed to contain a pallet load. We're not talking small savings here either – it can be up to 50% less when compared with a conventional 20 – 23 micron film. So you can use half as much wrap without compromising load integrity.
More security. Damage to product means damage to your bottom line. When wrapped in XTWrap a pallet load is firmly and more securely contained. This security is primarily thanks to the reinforced edge – an attribute unique to this product. The edge acts like a band, gripping pallet load firmly and increasing the overall holding force of the packaging.
Sustainability. XTWrap is 100% recyclable. It is classified as Code 4 LLDPE plastic which is fully recyclable within the NZ Waste & Recycling system.
Code
Description
Rolls
Per Carton
Rolls
Per Pallet
20281
XTWrap Hand Stretch Wrap
500mm x 330m
6
 192