Wulftec's reliability at Oji Fibre Solutions
In 2011, Oji Fibre Solutions decided it was time for a change. The company was experiencing considerable growth and they needed to ensure a future-focused ethos could continue unabated. Now, 8 years later, the Wulftec solution is delivering the goods with steadfast reliability.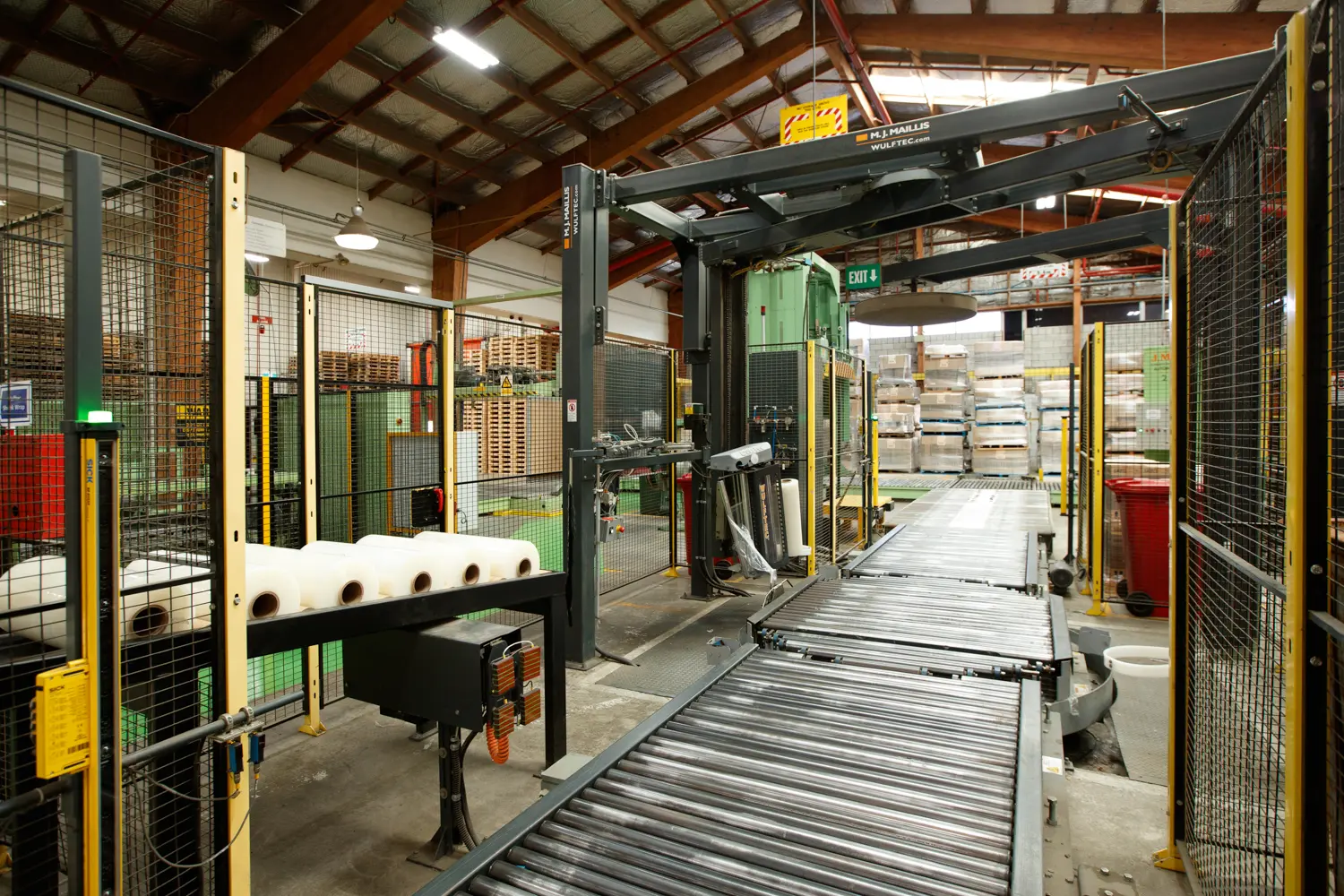 Oji has been thinking inside the box for over 35 years in New Zealand. Their Levin plant is a hive of activity, each day hard at work supplying an extensive range of cardboard products to the Australasian market. The company is also one of New Zealand's leading recyclers. Oji has collected more than 300,000 tonnes of recovered paper from throughout the country every year. In Levin, they turn that paper into new cartons for a multitude of Kiwi FMCG companies.
It's a mindset that's also taken into their packaging processes, where the warehouse team prize efficiency and effectiveness above all else. In 2011 their system needed a revamp. Back then the tired and outdated turntable wrappers were struggling to keep up with the requirements of increasing production volume. After scoping several options a plan was put in place.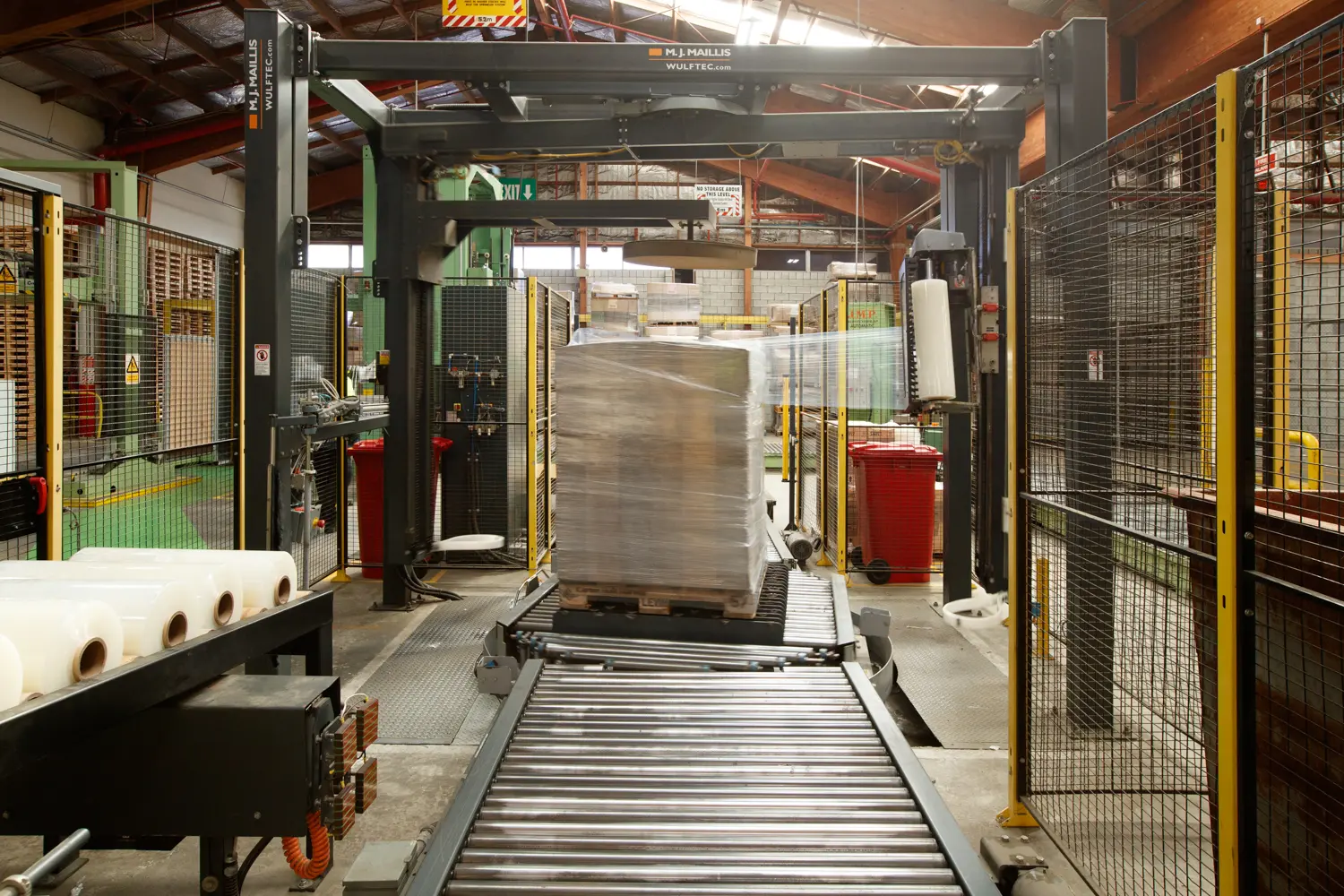 While a relatively large investment the returns were immediately obvious. With significantly improved load containment and wrap optimisation the company could hugely increase its production…
Along with a new conveyor set-up, a Wulftec WCAT450 pallet wrapping unit was installed. While a relatively large investment, the returns were immediately obvious. With significantly improved load containment and wrap optimisation, the company could hugely increase their production – the wrapper helping to more than double previous throughput.
The change to Wulftec also helped Oji's customers. With a new heat sealer eliminating any loose film tails there were no longer any issues with pallets of cartons shipped to the meat and dairy industry, where clean room facilities require everything as safe and hygienic as possible.
The process is seamless too. The pallet is stacked before going onto a large conveyor system that runs through the length of the distribution centre. Once on the conveyor each pallet it then goes through the automatic strapping machine and on to the wrapper. In this way, the operation can wrap up to 600 pallets a day.
It does so with minimal human labour. The whole line is fully automated and the only time helping hands are required is when it's time to take the fully wrapped pallets off the line. 
Best of all for the busy company, the wrapping equipment has proven incredibly dependable. The unit has required only minor maintenance tasks since installation in 2011 – there have been no major repairs or costly downtime.
We are proud of the results we've achieved using Wultec pallet wrapping equipment at the Oji plant and, as importantly, we're happy that the busy boxing company is happy too.