It's often easy to focus simply on what's in front of you in a busy distribution centre or warehouse. When orders need to be filled and targets met a 'heads-down, work-hard' approach is needed. However a 'heads-up, work-smart' look around every now and then can be very helpful for improving the efficiency of your operation.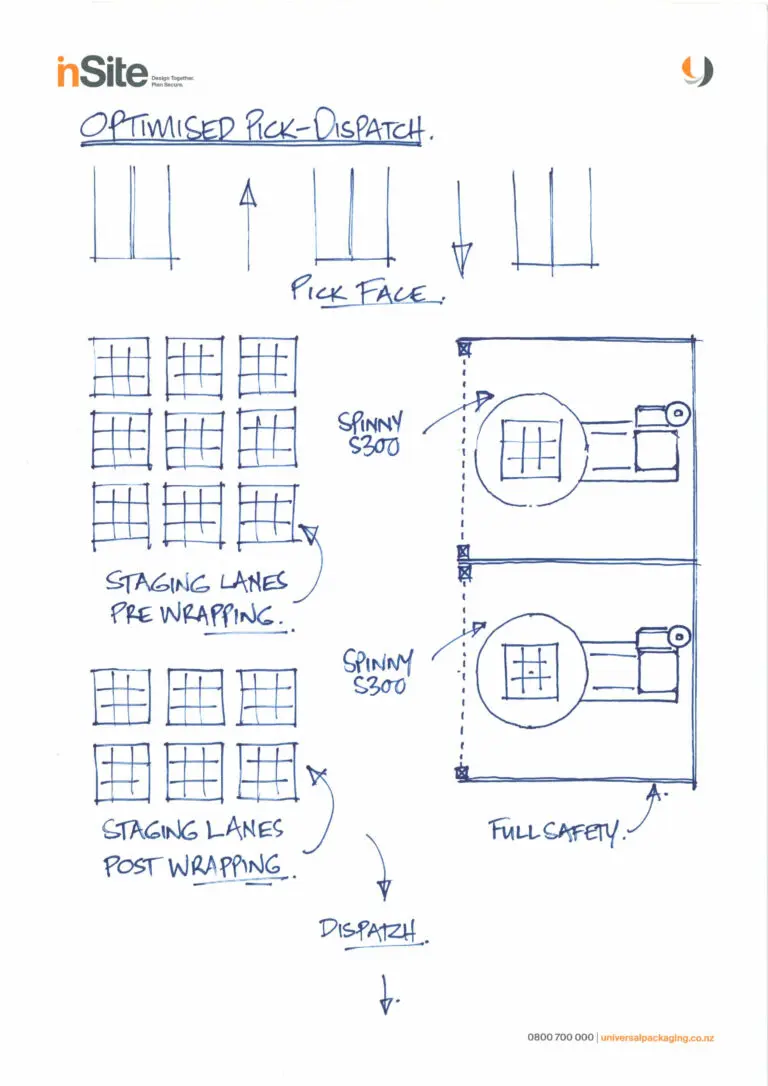 We're often out on site providing packaging audits for both new customers and existing ones looking to improve their operation. Over the years we've helped a huge amount of these customers with their refining and evolving their processes. Here are a few common ways we approach our work improving their packaging efficiency.
Avoid ruts. This is probably the most 'commonsensical' of our recommendations but also one that bears repeating every now and then. Remember – 'that's how we've always done things' isn't necessarily the end of the conversation! Keep looking for improvements and encourage suggestions from the wider DC team. Sometimes a slight change to a set-up can deliver excellent returns.
Time travel. Every extra metre is an extra couple of seconds in lost productivity. It may seem like a little but it can add up to days at the end of each financial year. Time how long everything takes. Only then can you establish a suitable baseline for when it comes time to change equipment, layout or processes in the future.
Avoid double (or triple) handling. Keep manual handling of goods to a minimum. There are a number of different ways to accomplish this with increased automation nowadays. However finding the right solution for your budget can be difficult. We're ready to talk when you are!
Keep your stuff together. If there's space available it's always good to have your wrapping work-station well stocked with everything you need. Keep wrap and strap next to the pallet-wrapper if possible, and keep hand-wrap next to where the operators are using it. Long walks to the other end of the warehouse can be eliminated from the day.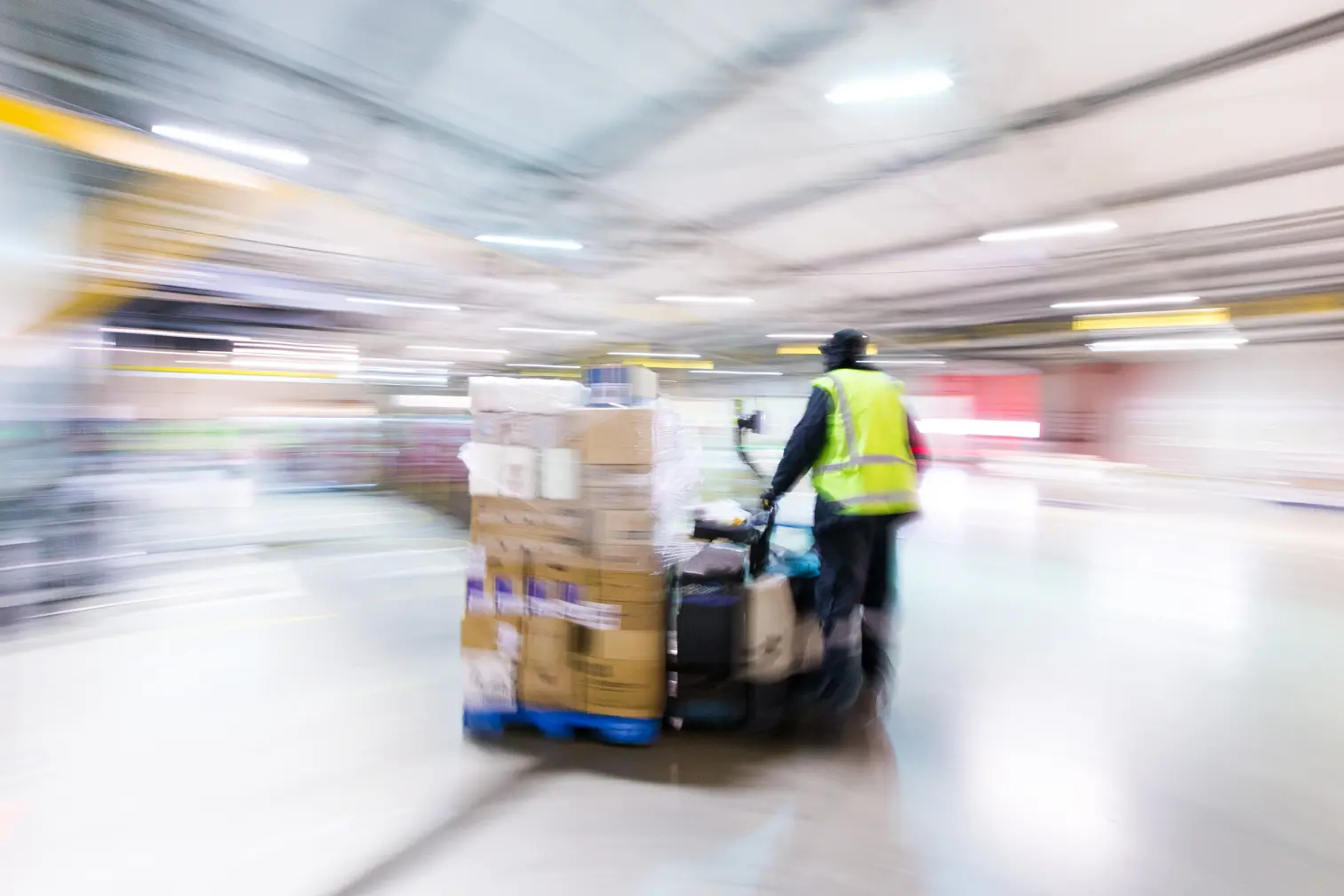 Think big. Optimising your layout can deliver huge gains. For larger distribution centres with considerable daily pallet packaging targets we often recommend a Wulftec dual wrapper set-up, which markedly reduces equipment and labour. This is how you can double your throughput without doubling the resources needed.
Keep the slow movers at arms length. If certain inventory is not often picked then put that further away from the main pick routes. Companies are often surprised how a simple change in racking order can make a noticeable difference in throughput.
Stay sharp. How many times have you had to look around for something to open a pallet with? None? Good – you're already keeping a safety slitter clipped to your belt or lanyard. If the answer is 'more than once a week' then we suggest investing in a good safety slitter – they're lightweight, tough and safer than a box cutter.