Welcome to the team: Meet our new General Manager
Welcome to the team: Meet Kylie Taylor, our new General Manager
Kylie Taylor has now worked in the packaging industry for over 25 years. With this invaluable experience, and a clear passion for people-first leadership, her arrival at Universal Packaging has delivered fresh insight and enthusiasm to our team.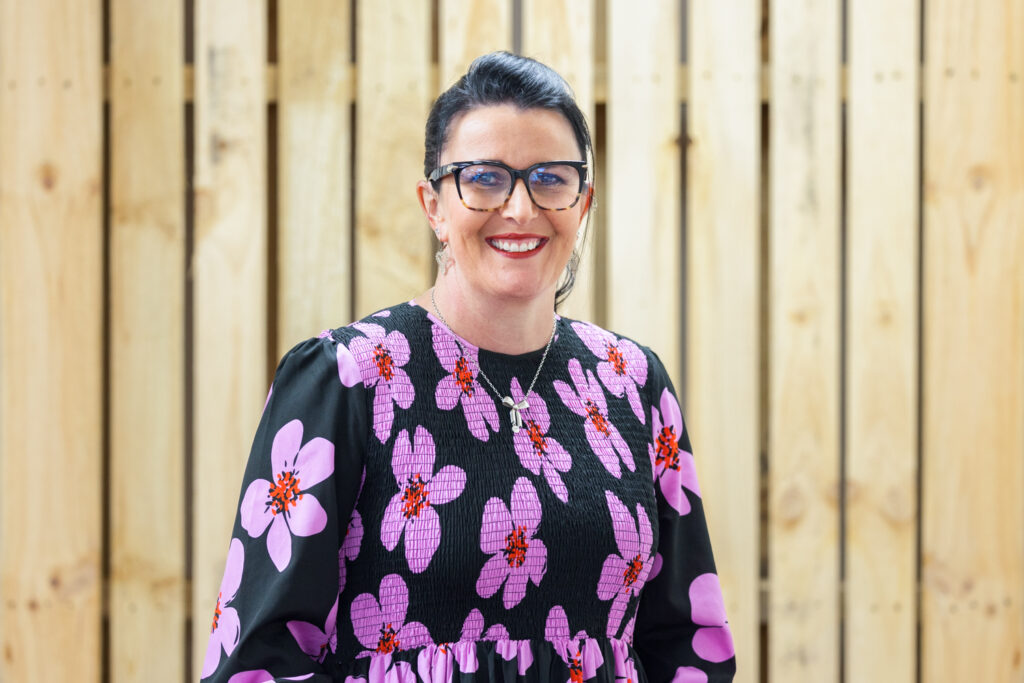 Kylie brings a clear love for life to everything in her days, be it valuable time with family and friends, coaching netball, or travelling around the world to gain new experiences and understanding. A similar mindset has imbued her career in packaging.
She has spent close to twelve years at Packaging House, (part of the Wesfarmers group), where she worked in a variety of roles before ultimately taking on the Northern Regional Sales Manager role. From there she moved to 3M, where she worked for five years as a senior Territory Manager and continued to build both her professional network and technical expertise.
Since then, Kylie has been at Spicers, her career there spanning nine years and encompassing four different roles. Her latest, as the General Manager of the Spicers Industrial Packaging division, is a position where her passion for effective, compassionate, and innovative leadership delivers enduring results for the team there.
"I have always been passionate about leadership and getting the best from people," she says. "I've also been very fortunate to have worked with some really incredible leaders in my career so far."
When Spicers acquired Universal Packaging in 2021, Kylie "could see that it (Universal) was a great place to be – and that I would really enjoy being involved there."
Asked about what attributes are needed for the job and Kylie's response is emphatic.
"Just like anything in life, I try to ensure there's consistent aroha in all aspects of my daily work," she says. "Above all, the role needs equal amounts of courage, kindness and integrity. If you ensure decisions are well thought out, and put people at the forefront of these decisions, you can't often go wrong." 
While she has only been at Universal Packaging for a relatively short time she already "feels blessed to be a part of a group of really kind, caring and hard-working individuals."
Her approach at Universal Packaging is now focused on continuing to turn the wheel, rather than reinvent it.
"I want to ensure things continue to move in a positive direction, that the business continues to build on all the amazing things the team is doing, and that it continues to be a great place to work and a trusted supplier to our customers."
Some favourite things, in her own words…
A favourite way to unwind.
It would have to be going for walks, particularly at our favourite 'place of peace' down in the Coromandel and at our local beach near home. I also love to have a good blat on the jet-ski on a nice day. I really enjoy quality time and conversations with our now, adult children. I love to sing and listen to music and enjoy watching a good TV series as a 'turn the mind off' exercise.
A favourite place in New Zealand. 
That's a tough one. I've always been a pretty big fan of Tutukaka and the beaches of Northland (having lived there for a couple of years when my Dad owned the Tutukaka pub). I also love Queenstown and its surrounding areas. New Zealand has so many beautiful spots!
A favourite animal.
The favourite place question was tough – this is impossible. That's because we've always had a small zoo at our place! Until the end of last year we had three dogs and two cats (unfortunately our beautiful Bull Mastiff passed over the rainbow bridge last year). Now there's still plenty of love with a Staffy cross called Shilo, a Chihuahua called Molly and two Birman Cats called Louie and Gucci.  Molly is the boss of the household – but they all keep us busy!
A favourite quote.
"Speak in such a way that others love to listen to you. Listen in such a way that others love to speak to you" Zig Ziglar.
A package of three favourite things.
Love, kindness and cream donuts! Oh, and maybe some handbags…
"Just like anything in life, I try to ensure there's consistent aroha in all aspects of my daily work."