Wrap your laughing gear around this
Wrap your laughing gear around this… Matt's summer snapper stunner
Drawing inspiration from a delectable Nadia Lim recipe, our resident BBQ specialist Matt Goddin set up the grill and stepped up with the fish…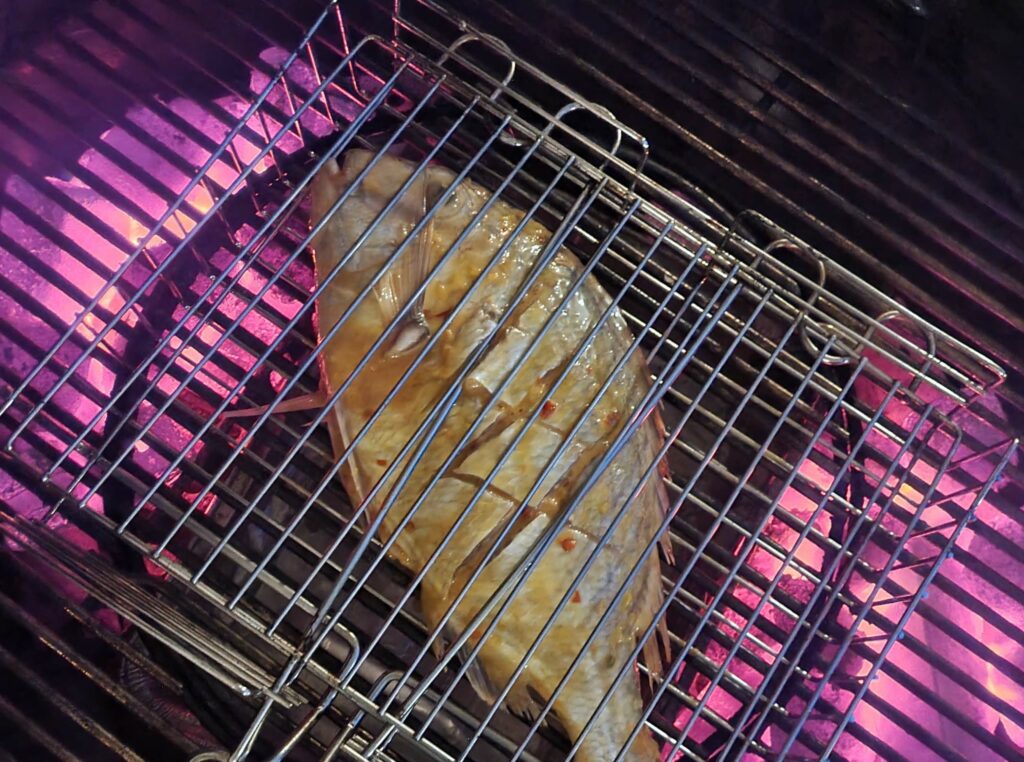 Prep time: 5 mins.
Cook time: 20-30 minutes.
Eat time: However long you want
GET YOUR INGREDIENTS… 
Either one large or two medium whole fish (roughly 1.8kg worth). Go with snapper, terakihi, John Dory or flounder (gutted, scaled and cleaned)
1/3 cup sweet chilli sauce
1 tablespoon lemongrass, finely chopped or grated
Zest of two limes
1 & ½ tablespoons fish sauce or soy sauce
½ teaspoon ground turmeric
¼ cup coconut cream
Salt to season
½ cup coriander roughly chopped
1 lime cut into wedges
1. Preheat your barbeque (or oven) to 220°C. Pat fish dry with paper towels. Use a sharp knife to slash fish in a criss-cross pattern of both sides.
2. Mix chilli sauce with lemongrass, lime zest, fish sauce, turmeric and coconut cream. Slather all over the fish on both sides, getting into the cuts and into the cavity. Season with salt.
3. Bake for 20-30 minutes or until fish is just cooked through and flesh flakes away easily.
SERVE IT UP…
1. Now you're ready to prepare the fish for serving. Garnish with coriander and serve with lime wedges.
2. Accompany your fish with coconut rice and green vegetables or salad. Or, depending on the occasion and the chef's inclination, some crispy hot chips from the local fish'n'chippery. Then it's time to eat up! Yum, yum, gimme some…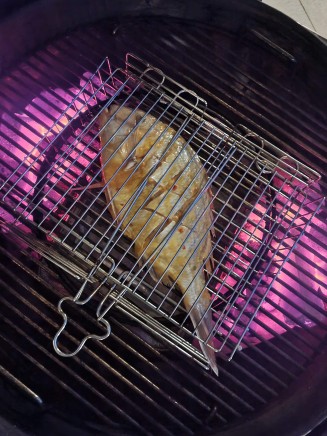 Need a heathy delicious meal for four people? We've got just the summer recipe – a Thai recipe for whole baked fish that's perfect for that great catch (or good shop).