A world of difference… With a Universal team
After all the little challenges and big news of 2021, this time of year is always as good for introspection and reflection as it is strategising and planning.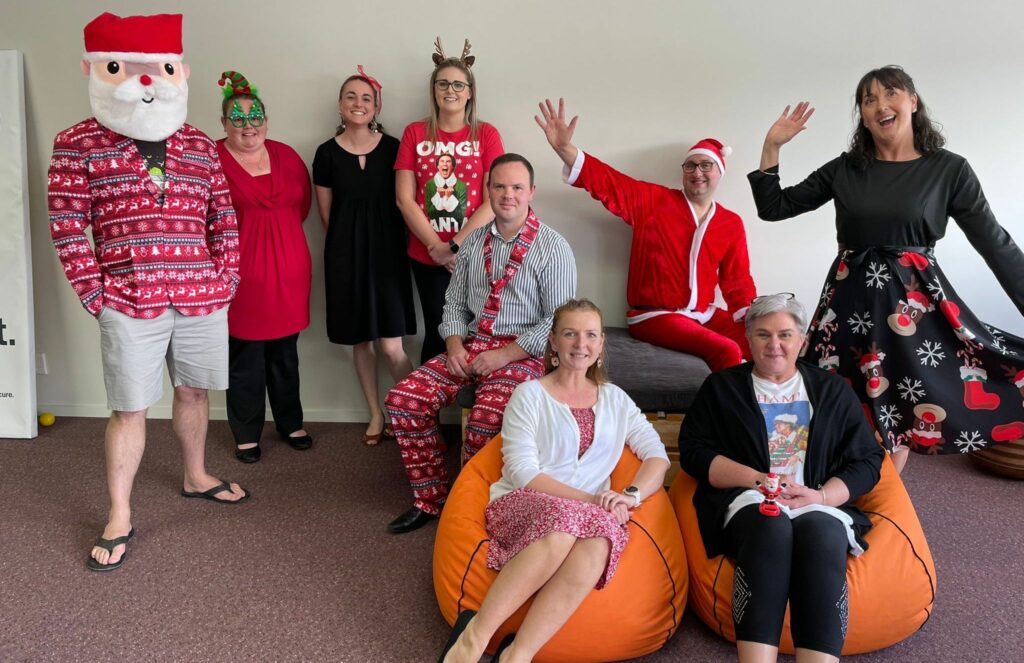 Over the last year, Universal Packaging has gone from strength to strength. We've expanded our client base, introduced new products and processes, and made a big step up with the sale to Spicers. The future looks bright.
However, when it all comes down to it, it's not the innovative products or the quantity of sales that is responsible for our success (although these strengths certainly help).
It's the people who make the difference.
They are the ones arriving to work each day with fresh ideas and a pitch-in, get-it-done mentality. They're putting in the hours and the elbow grease, ensuring our customers are always served at the highest standard. They are keeping Universal Packaging at the forefront of our industry.
That's why we're sharing a few behind-the-scenes shots from the last year, some candid shots of the team at work and play. It's all here too – from well-wrapped video shoots to on-target team days, trade show events to site visits, new humans to new husbands, Santa taking on the barbequing to Santa taking Zoom meetings (sans beard and hat).
Thanks team! Here's to another big year filled with greater success, further adventures and, as always, lots of laughs too.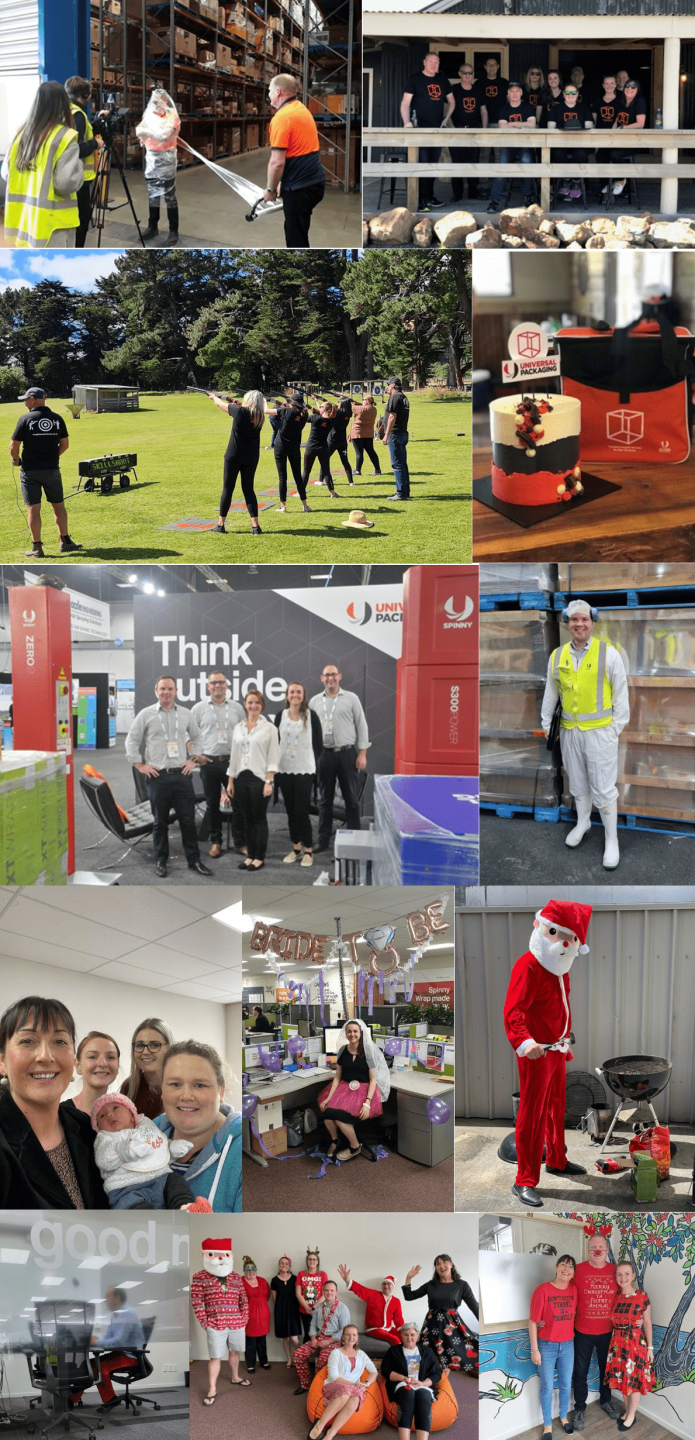 From well-wrapped video shoots to on-target team days, trade show events to site visits, new humans to new husbands, Santa taking on the barbequing to Santa taking Zoom meetings…