Since first arriving in 1982 the 'Big Red Shed' has grown into a massive, New Zealand-leading brand. Today it is anything but a simple 'shed', and The Warehouse Group is the largest retail group operating in New Zealand. With the changing shopping landscape, new systems were needed to meet demand. Increasing pallet packaging efficiency was paramount.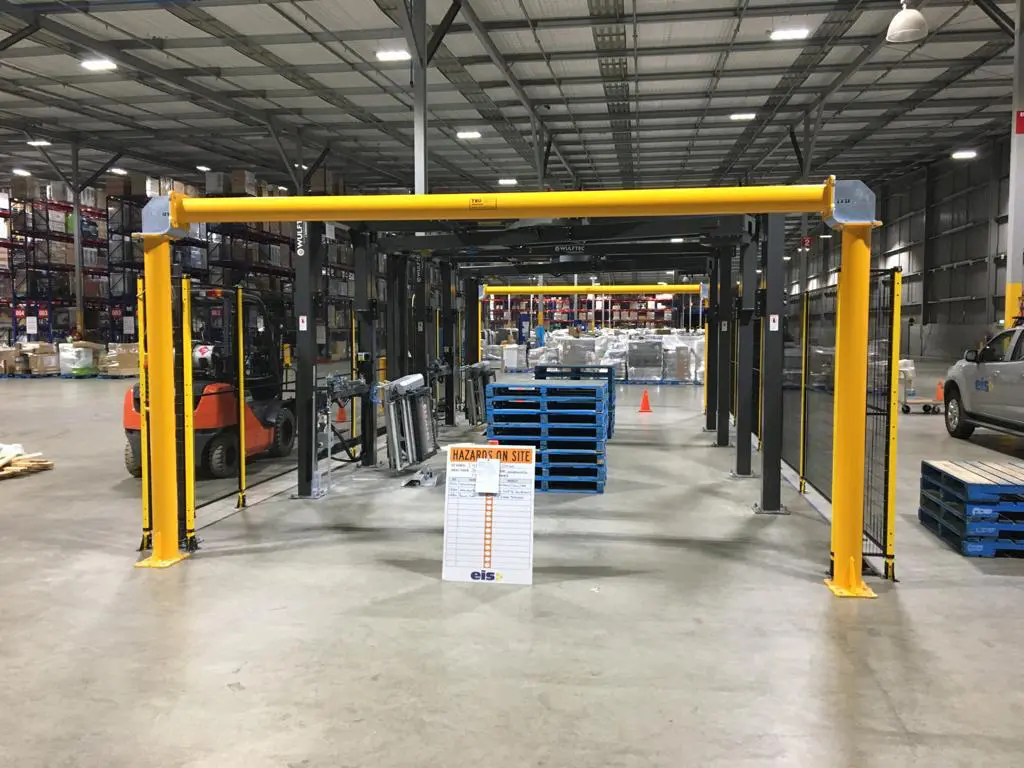 It has now been over a decade since The Warehouse Group (TGW) began offering online shopping – and in that time demand has grown massively. The launch of a new e-commerce platform in 2019, The Market, is just one way the retail group is undertaking a transformative strategy as they look to the digital future.
Moving goods around New Zealand quickly and efficiently demands not just 100% efficiency but complete safety too. TWG was faced with possible issues on both fronts.
Wrapping large, awkward non-conveyorable products on the standard turntables of semi-automatic wrappers presented both a potential health and safety risk – and it was also extremely time-consuming. We knew we could offer them something better.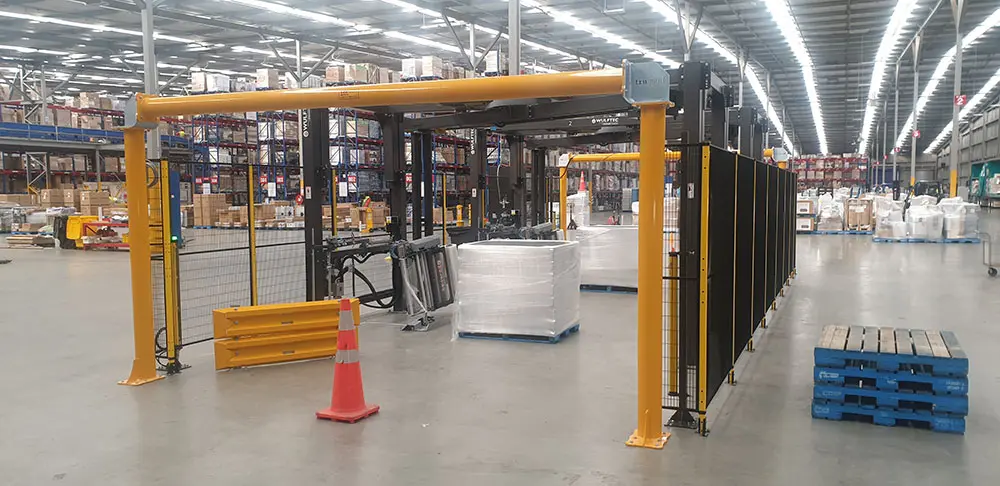 Universal Packaging General Manager Jed Goudie led the team in collecting all the relevant information through a meticulous and detailed scoping process.
"We collated a huge amount of data around the different pallet profiles to begin with," says Jed. "There were visits with the TWG team to a Foodstuffs DC to see the machines in operation and we coordinated with a wide range of other departments also – working with DC managers, procurement teams, operations managers, engineering and health and safety."
Wulftec technology required certain modifications to ensure it could meet the needs of TWG.
"The standard pallet size is 1.2 by 1 metre – we needed to be able to wrap up to 2.2m wide and up to 1.6m deep," says Jed.
Fully automated, dual pneumatic ropers we required to ensure all loads could be safely secured. Working with Wulftec on arm diameter and the functionality of the pneumatic roping, Universal Packaging was able to provide TWG with an innovative system that enabled the film to be pushed down into a rope to secure the load to the pallet.
"Wulftec really stepped up here," says Jed. "A completely new programme was written for these machines in order to provide a fully-customisable roping capability."
After this extensive scoping process the final recommendation was presented and the technical drawings signed off by The Warehouse late in 2019. From there, despite the obvious logistical challenges of the Covid-19 environment, the machinery was swiftly dispatched from Wulftec for installation to begin in late May. This process was completed in July with the new pallet packaging system operational and working as planned.
Once process flows are developed with both the Auckland and Christchurch teams, and these shiny new machines become a seamless part of the well-oiled distribution process, productivity levels are set to soar just in time for the busy period ahead.
Importantly too, team members can stay at a safe distance as every box and product is safely secured and made ready for shipping.
"One of the biggest changes has been that equipment operators are now fully protected from all the moving parts while pallets are being wrapped," says Jed. "These units move fast – employee safety must be paramount."
Faster, safer and more efficient pallet wrapping? Everyone's getting a bargain…