Five dodgy pallet decisions
…and how you can prevent them from happening
While historically in New Zealand we've been proud of our 'she'll be right' attitude as you'll see from these images it seems like 'relaxed' work standards happen all over the world.
There are a few issues that regularly arise when it comes to properly protecting people and pallets. Here are five examples and what to do if they happen to you…
5. Never Gonna Give You Up
Yes, it's great when all the boxes click together like you were a Tetris master. But, just like with the arcade game, if you keep trying to force things you're going to lose. There can be a number of crucial factors for assessing the load profiles of a pallet to ensure it's wrapped correctly and the 'ugly ducklings' can be challenging. This is where expert analysis can be worth its weight in gold. Read more from our resident application specialist here – Jed covers it all!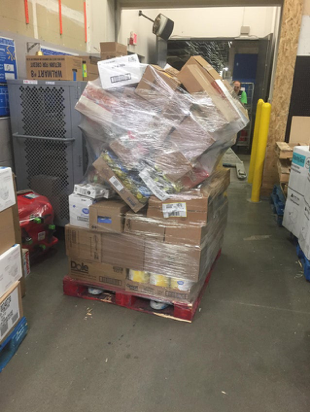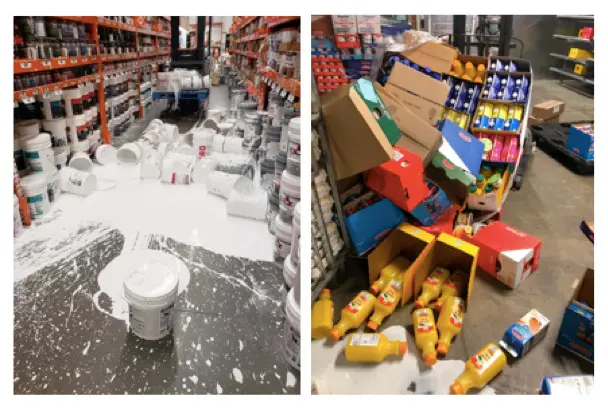 4. Slide away.
Be it sudden stops on the forklift or impacts with racks or other equipment it's easy for everything to go sideways quickly when transporting unwrapped pallets around the DC. Using easy-use grip sheets like our Stabulon products makes it far easier to protect your pallet (and your team) when goods are on the move.
3. Down on the upside.
This one should go without saying. For many companies working with a limited product range such a ridiculous outcome won't be an issue. However distribution centres dealing with varied, ever-changing pallet characteristics need to ensure proper induction and close supervision initially to all those involved with picking, staging and packing. Some instructions can be confusing and adequate comprehension skills are essential.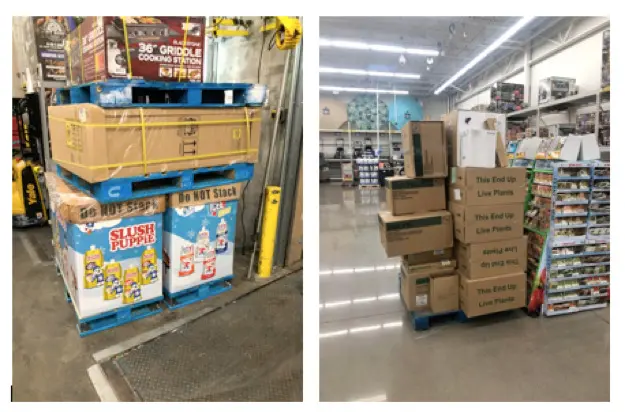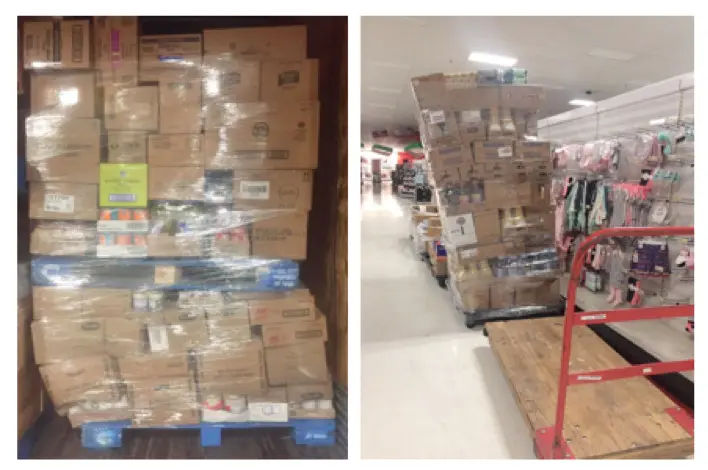 2. I want to take you higher.
Sometimes less is more. To be clear – less products on a pallet equals more products arriving at journey's end in one piece. Again some simple reading comprehension and common sense will stop this type of silly-headed stacking. If it's extra space in the DC you need we have a few solutions for flow optimisation and efficiency and storage improvement with the move to further automation. Get in touch today and we'll take you through all the options.
1. Tie me kangaroo down, sport.
Why take chances when insecure loads can cause so much damage? Sometimes a little strapping can prevent a lot of heartache. For moving pallets around the warehouse and on the road a good strapping unit should always be nearby. Our Orgapack range is your go-to friendly fastener. Built tough, adaptable and easy to use, these tools are becoming more and more popular in New Zealand.
Don't leave anything to chance. If you're experiencing regular product damage, pallet collapse or any other health-safety or productivity issues it pays to get a pallet expert in sooner rather than later.
We cover the country – so one of our technical consultants is generally close by and ready to stop by for an on-site packaging audit. To organise your free assessment get in touch with our team today and we'll sort out a time that suits.