New Zealand's food industry relies on Sealed Air's packaging solutions to keep food safe and waste to a minimum.
At their Te Rapa distribution centre, where up to 70 pallets of packaging are dispatched each day, a new Spinny S140 stretch wrapper is securing the loads.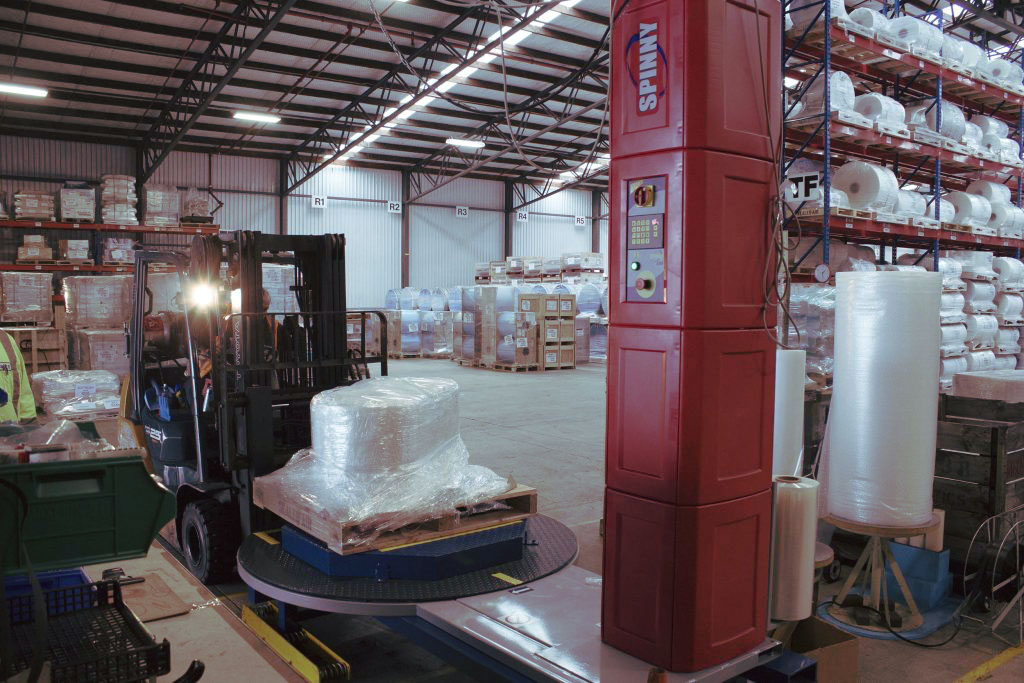 Sealed Air is everywhere. The multinational company counts over 25,000 employees in the 175 countries in which it operates.
While most well known for Bubble Wrap, they provide a huge range of products. A high percentage of dispatches locally go out to food manufacturers and exporters. Fresh, processed or frozen, all food requires quality packaging to keep it safe and on the shelf for longer.
Fonterra is a major customer, receiving literally tons of plastic film for packaging their delicatessen cheese products. Tegel is another big customer, as are cured meat processors around the country.
After it was decided to move on the incumbent wrapper the Spinny S140 was chosen as its shiny new replacement. Three weeks into the job, it's sitting pretty and working hard.
"It does a lot more than the other one," says Storeman Bruce Jones. "While the other wrapper was just on or off, up or down, this one has a lot more features."
The Spinny S140 is semi-automated, a big advantage over the old wrapper, as it allows a range of programmable wrapping cycles. The sensor-controlled rotation stop is useful for dealing with the varied load sizes.
The Spinny, elevated on a custom made steel platform, makes for easier and safer wrapping of the smaller, irregular loads.
Going from a basic machine to a more complex one obviously means familiarisation time with operators. Bruce was pleased with the in-depth training session provided by Universal Packaging.
"He (UP rep Matt Goddin) was here for the day, showing us the settings and options and how to reprogram it."
The five staff on the floor use the machine regularly throughout the day so the next step is to tailor the layout, "It's just getting used to it now and making sure it works for all of us."