We talk with stretch film expert David Ang about plastics, packaging and innovation with purpose.
David Ang has a lot on his plate. As the General Manager of Asia Pacific's biggest stretch film producer, he oversees plants in multiple countries and offices on different continents. Until recently a lot of his time has been spent traversing the globe, pushing the boundaries in how pallet wrap can continue to prevent damage in the most efficient way possible.
Universal Packaging has been working with David for over a decade now. We're constantly impressed with the dedication and expertise he brings to solving stretch film challenges and his insistence on quality and performance.
It was David's striving for perfection that resulted in Nanowrap first being produced. The 33 layer and subsequent 55 layer nanotech pallet film has revolutionised the efficiency and safety of packaging here in New Zealand.
After a hectic couple of years we thought it was the perfect time to sit down with David to discuss how his company continues to push the limits of what's possible in packaging.
Why did you start a career in the stretch film industry?
"Since it's the family business I was always going to be working here. However I started my career in the local banking industry. This gave me valuable experience and insight into running a business – and what makes a successful one."
Tell us a little about your day-to-day at work – what are your key focuses for each day?
"My day to day focus is on business development, making sure we're moving in the right direction and are serving our customers well. Our business comprises 85% exports, so I've traditionally been moving from one international market to another each day.
These markets are all quite different so I'm always coordinating with the R&D and marketing teams to ensure we absolutely understand what each part of the world needs. It's why before the various lockdowns globally I was always travelling, which I certainly like. In the year before Covid hit I had spent 250 days abroad." 
What do you take the most pride in?
"A massive part of our work is in research and development. Here it's actually quite simple. We don't focus on wrap. We focus on solutions for our customers.
However achieving those solutions often takes lots of hard work! And we often have to step into the unknown to get it done. I'm probably most proud of this mindset.
It's not always easy being first in the market, and there's often a big investment needed. The team here has the expertise and passion to give us the confidence in making this investment. So we can reach the solutions needed to drive our customer's businesses forward."
How much importance is placed on innovation there?  
"It's everything. We set up the Newton Centre testing facility in 2016 to ensure our customers have absolute peace of mind our stretch wrap could do what they needed from it.
Globally there are very few testing labs like this. As far as I know there's one in Northern America and two in Europe. With the team and the equipment here we can test a huge range of real-life packaging situations.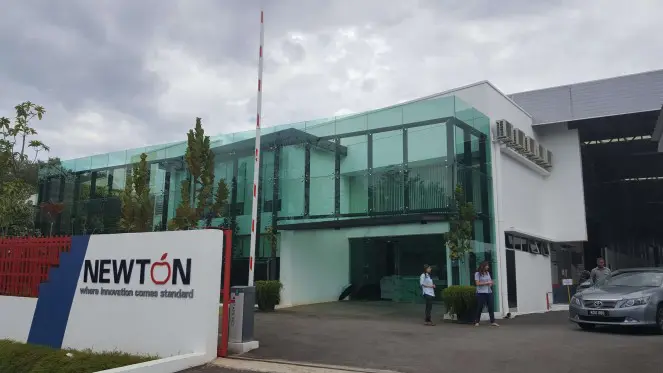 How has the industry changed over the last decade?
"The major change over the last two to three years has been that big brands now have sustainability policy goals. There's far more importance now given to efficiency. It's not just about cost per roll, people are understanding that you have to take a holistic approach.
This is especially true in Europe, where various markets are now being regulated with new taxes that impact how packaging is manufactured and used. By mid-2022 the U.K will be taxing producers of plastics that have less than 30% recycled material."
What are the main misconceptions of stretch wrap?
"In the wider global distribution industry I'd say that there's still often a harmful preoccupation with cost per roll when it comes to stretch wrap. I'd say that fifty percent of people don't really understand how Nanowrap works, and why it's important that it works like it does.
So our job is to constantly educate the market as to why the 'cheapest isn't the best' – and the actual costs to their business of product damage through inferior wrap product and application."
Can you tell us a little about the wood-based films you have in development?
"A few years ago there was a big push from one supplier to move into a biowrap that used sugar cane as a raw material. However some of the sugar cane being sourced might otherwise have made its way into the food chain. So the end result was more negative than many companies first thought.
We're currently working in Europe on bio-based resins from wood waste, which is a by-product of the forestry industry that doesn't compete with food production.
Sustainability should be holistically practiced and this approach will deliver a more positive impact. It's this type of innovation that will help companies in achieving their sustainability goals."
 How have you found working with Universal Packaging?
"We've been working closely with them for around ten years now. In that time we have introduced a number of different products and both companies have succeeded and grown. It's been quite a journey.
Understanding the different cultures and needs of a worldwide market means staying close to your industry partners.
Some of the (Universal Packaging) team came to the opening of our new facility in 2017. It was a good opportunity to show them behind the scenes and to talk about what was happening in New Zealand.
Understanding the different cultures and needs of a worldwide market means staying close to your industry partners. It's why we really value the close relationships we've built over the years. It's important we can tap into the expertise of the various markets.
And it's amazing how everything is connected. This is particularly true of United States where, while the market is big, the circle is small. Everyone knows everyone in the stretch wrap community. We have to work together to get the most from our efforts."
How have the challenges of Covid-19 affected operations?
"We have had a very, very busy year. With retail operations changing, the movement of goods is changing too, and packaging needs have increased with this.
However the obvious test from the Covid-19 pandemic has been dealing with freight issues. The international supply chain is facing various challenges and the costs associated with raw materials are rising as a consequence. We're working hard to stay highly competitive while helping our customers to cope with the market conditions, but the reality is that some costs continue to rise."
Where do you see the future of packaging going?
"There will be an increasingly concentrated focus on sustainability and accountability. That means knowing exactly how much wrap is going on, tracking every pallet using more advanced technology. While Europe is at the forefront of this movement it's expected the rest of the world will gain momentum to keep pace with this change.
In April we launched our very own sustainability programs under the theme #LiveGreen. While continuing our internal sustainability culture and efforts we also want to continue to help our customers move forward. Together we can make sustainability more achievable, more consistent and more effective in the long-term."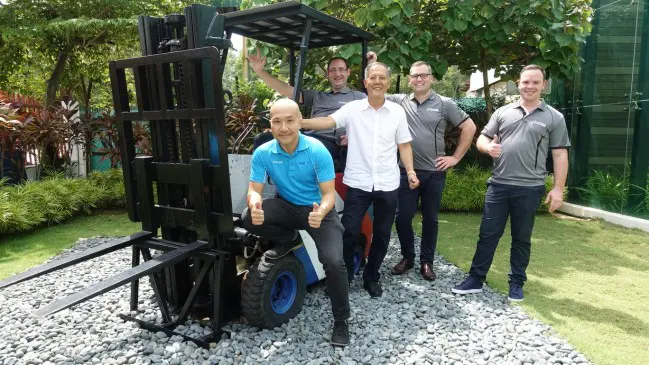 "A massive part of our work is in research and development. Here it's actually quite simple. We don't focus on wrap. We focus on solutions for our customers."