The Foodstuffs Rotorua distribution centre wanted to ensure employee safety around their three stretch-wrappers.
Improving staff protection without compromising productivity required a number of expertly scoped and carefully coordinated measures.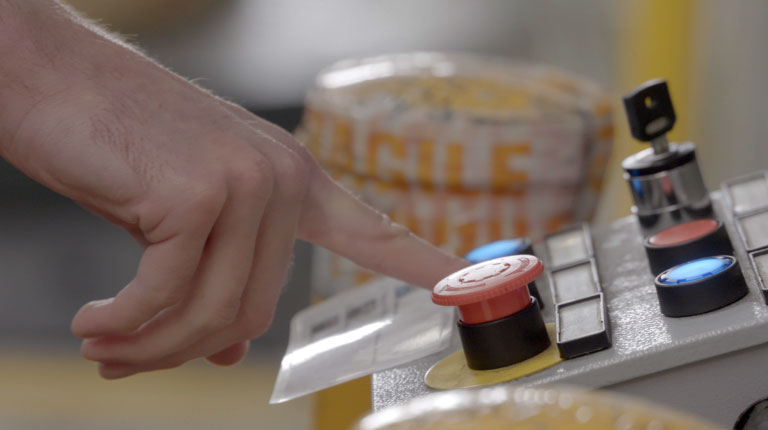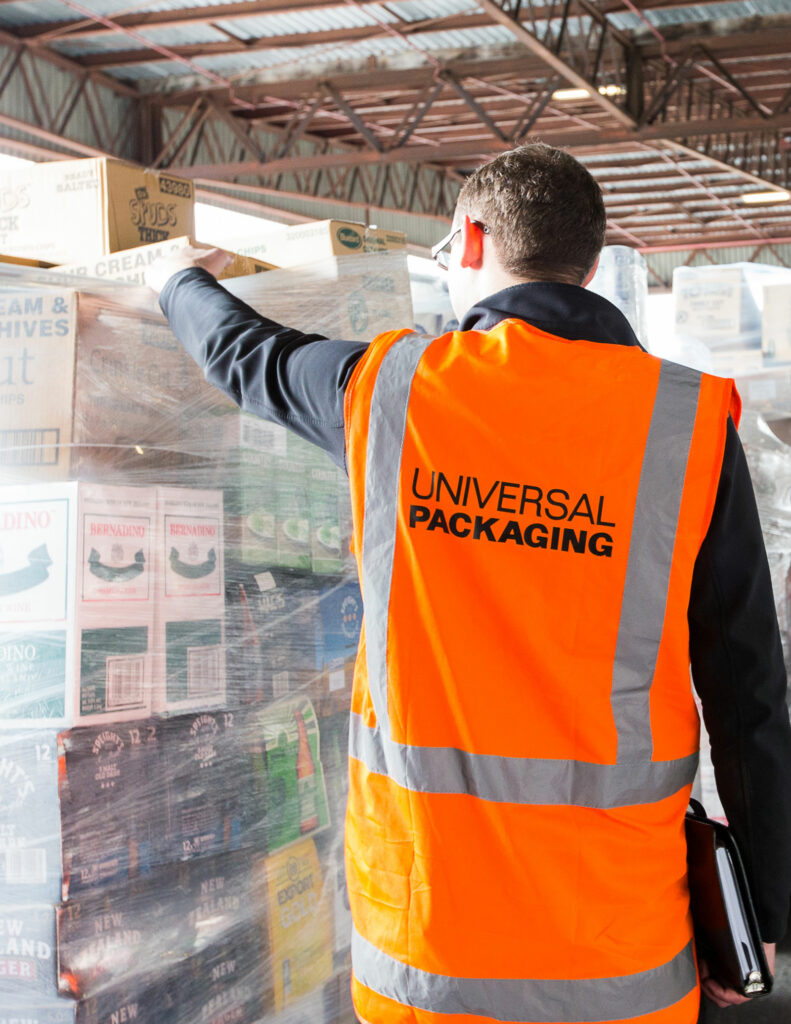 Many semi-automatic and fully auto wrappers in New Zealand don't have any safety fencing or light curtains. It's not a requirement by law and is seen as a 'nice to have' rather than a 'responsible duty'.
Forward-thinking companies are putting systems in place now however, recognising the value of their employees and the wider costs of workplace accidents. Foodstuffs is one such company – and they wanted to retrofit a safety system to their existing set-up.
Universal Packaging's Technical Consultant Jason Lightfoot was brought in to assess, recommend and design a system that could, in his words, "make sure everyone was leaving at the end of the day in the same condition as when they arrived."
"Revolving on these platforms you've got up to 500 kilos of material," says Jason. "So there are potential trapping points and moving parts that can do damage if not used correctly."
With a wider perspective of user behaviour and workplace efficiency and safety, Jason got to work developing a combination of physical fencing, sliding doors, light curtains, emergency stops and system fail-safes.
A key focus for the work was on restricting access to the machines without hindering usability.
"We needed to know that once it was running there was no possible touching of the moving parts," says Jason. "But we couldn't have extra steps added to the existing set-up.
The Universal Packaging team knew time invested here would pay off in the long run for the busy Rotorua operation. The ease of use post-installation has proven the approach was the correct one.
"We thought we might get behind, or that we might need more people to operate the equipment with the new set-up," says Foodstuffs Dispatch Supervisor Amrat Rama. "But there have been no problems. Everything is running as smoothly and as quickly as it did before the system was installed."
This is the ideal response according to Jason.
"When you design a good safety system it needs to complement productivity, not hinder it," says Jason. "Otherwise, human nature being what it is, people will try and get around it to stay on top of their workload. The entire process can be counter-productive."
The change is another success for the Rotorua Foodstuffs operation, where an ongoing push for process efficiency has seen the warehouse move from hand wrapping to a system of three coordinated stretch wrapping machines.
"Yes, we tried hand wrapping but it costs more, and it's hard to do well," says Amrat. "Now, with the three machines working in tandem, it's much faster – and you know the wrapping is to the right standard."
If you'd like to know more about how Universal Packaging can boost safety without hindering productivity in your business, get in touch today.