Meet the team: Jed Goudie
Our General Manager has covered a lot of ground (and a lot of pallets) over the years. Pre-Covid he was busy travelling the world working with suppliers and researching new products and processes. While staying closer to home in recent times his prodigious understanding and expertise in all things stretch wrap is still helping companies the length of New Zealand.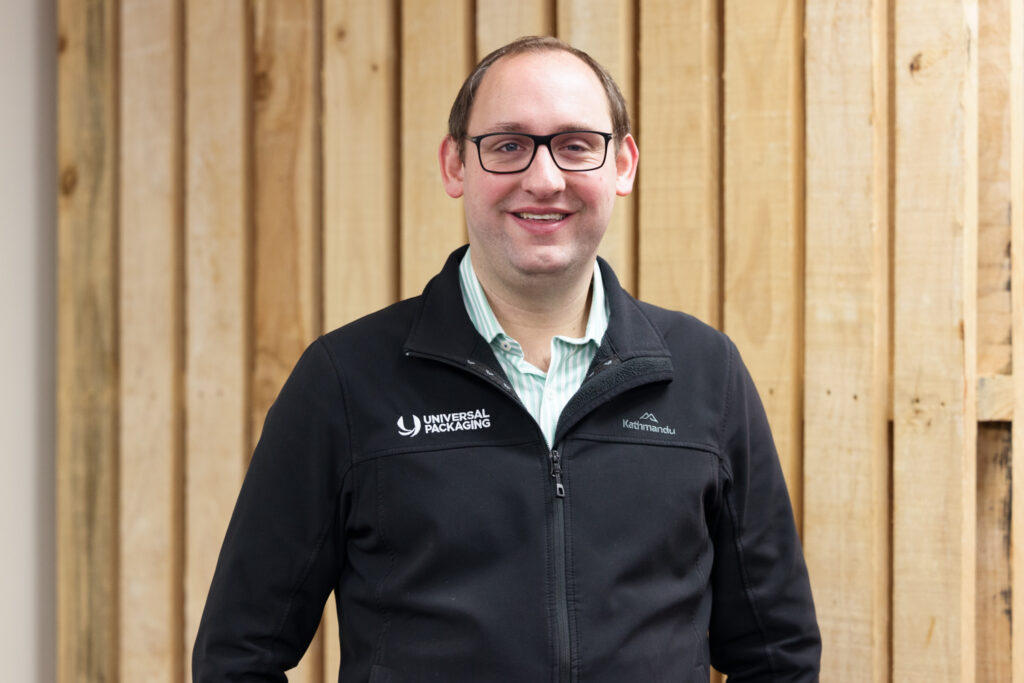 From our team's perspective Jed is a huge part of what binds us together. Kind and compassionate, focused and dedicated, he is at the very heart of our company – and a big reason for our continued success. Which is why we were so keen to sit down and chat through his thoughts on the work and what he likes about it…
What brought you to Universal Packaging?
A passion to work with the nation's leading companies, taking responsibility for delivering global best practice to their load containment.
Favourite memory working for Universal Packaging?
There's no one particular favourite. However, something vivid in the mind is being on the east coast of America during Hurricane Sandy in 2012. Weather conditions were horrific and the million square foot wholesale grocery DC we were visiting was under significant volume and logistics pressure. Our host was very accommodating despite the situation and ultimately the visit enabled us to introduce the first dual rotary arm wrapping machinery to Australasia.
What does your typical day at work look like?
Not sure what you call a typical day. The most important event in the office is the morning Stuff Quiz at 10am and the afternoon at 3:15pm! Aside from that I'm focused on making sure the team has the support in place to do their job, staying up to date with industry change and innovation and ensuring our customers know what's going on and how we can help them.
For the latter, communication is vital – whether it's by phone, face to face or online. One thing missing from our days of late has been travelling. However, with the Omicron peak hopefully in the rear vision mirror, I'm now looking forward to getting back onsite with our customers.
What are the highlights of the job?
This has to be the people. From our own team to the many customers and suppliers and the general industry networking, I'm lucky to work with so many amazing people.
We are always feeding off each other, encouraging and supporting everyone and getting things done.
And some challenges?
The rising costs of resin and within the supply chain are a challenge. We are lucky to have an amazing team who keep on top of this but it is a constant battle to maintain communication with all parties. The reality is we are dealing with the kind of inflationary costs many of us haven't seen in our lifetime.
What are you looking forward to at Universal Packaging?
Becoming part of the Spicers Group was an exciting development at the end of 2021. They are a great team and over the coming months we will be collaborating with them more to bring even greater value to our customers.
A package of your three favourite things has turned up on your desk: what's inside?
A 1.75L of Jack Daniel's Sinatra Select, international plane tickets and the patent to the next generation load containment method!
Get to know our General Manager, Jed Goudie.