It's time for a resounding change in packaging.
NanoEcho is now in New Zealand. But what does this mean for Kiwi companies trying to increase their sustainability outcomes?
Quite simply – there's now a better way to do more with less, to wrap with the highest standards of product protection while using substantially less plastic, to make a positive change that will echo into the future. This 55-layer stretch film is made from 30% recycled material. So, it stretches further and wraps strongly without relying on nearly as much traditional plastic material. For large distributors, there can be significant carbon reduction gains to be made. Here are the key capabilities NanoEcho brings to the pallet…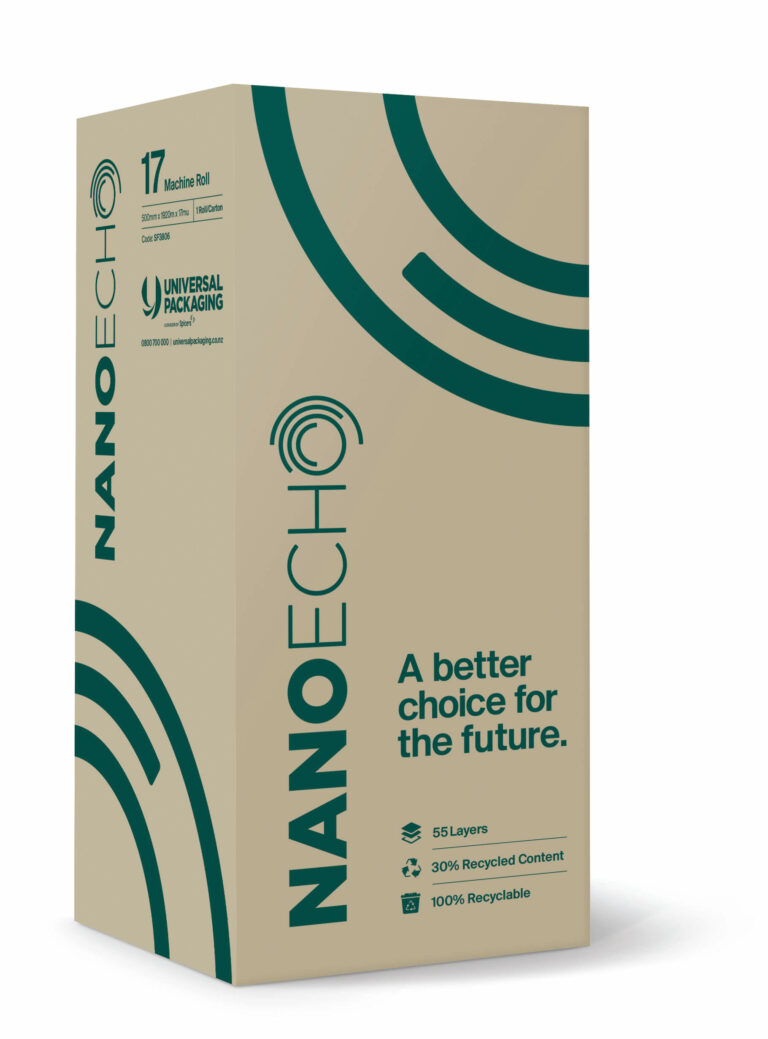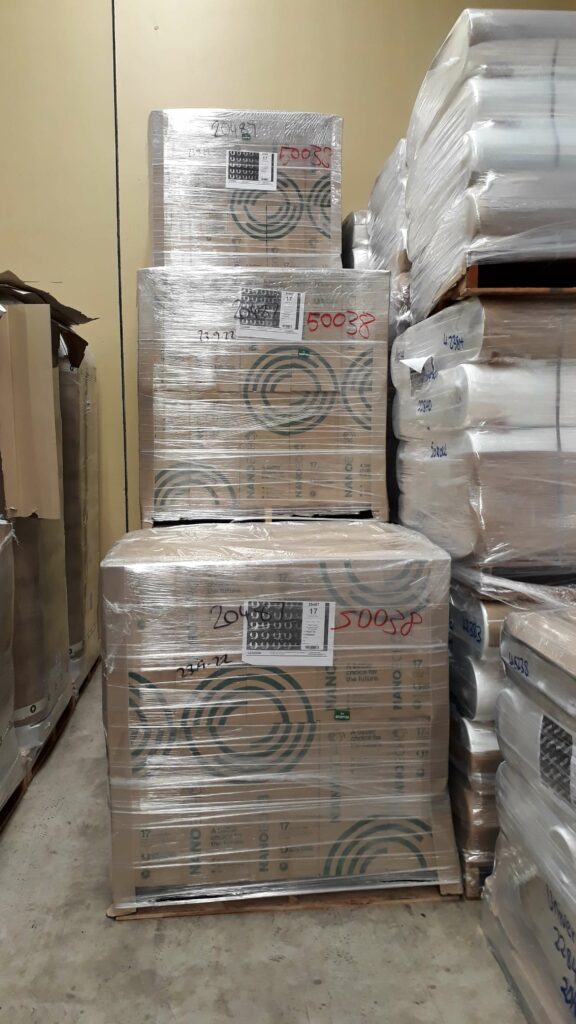 NanoEcho makes a huge difference to the overall waste stream, both in pre-use and post-use of the pallet stretch wrap. For larger Kiwi companies, it can make a huge difference in whether they can meet and surpass sustainability goals.
The innovative manufacturing technique joins multiple layers into one ultra-thin polymer. This process provides NanoEcho with 55 nano-layers of strength and, in doing so, delivers greater stretch and containment force while using less plastic and keeping weight to a minimum.
3. The heavy-duty lightweight
With a comparable film weight to NanoWrap, and similar stretch and containment properties, NanoEcho offers consistently superior performance and puncture resistance when compared to traditional stretch film.
The International Sustainability and Carbon Certification (ISCC) provides an independent standard for measuring the sustainable credentials of materials in the packaging industry. Products that carry the ISCC PLUS mark are guaranteed to have undergone a rigorous auditing process to ensure consistent traceability of raw materials used in production. NanoEcho is our first film to achieve this standard. 
To find out if NanoEcho is the right choice for the future of your operation, email us today at sales@universalpackaging.co.nz.